Here are this week's easy screen-free activities for you to enjoy with your young kids. These are simple things we recently did with our kids and we share them with you to keep you thinking. Do these five or use them as a jumping-off point for screen-free fun. All activities are born out of our S.P.O.I.L. System which is our psychologically-based system for prioritizing child's play.
To view the original 1 Million Screen-Free Activities post click here.
To view last week's activities click here.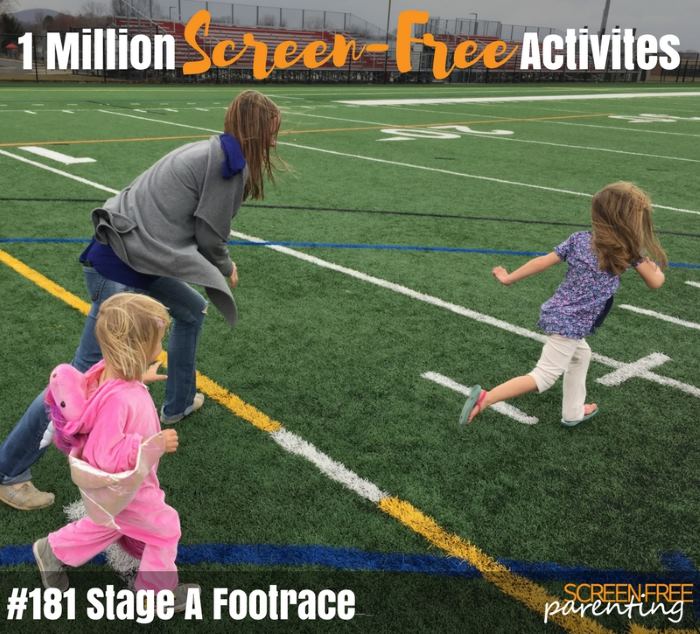 #181 Stage a Footrace
At what age do you think your kids will be able to outrun you? This thought is a great parental fitness motivator because it makes you realize that they are getting faster every day and if we do not work to keep up we will get slower. We recently visited our local high school and had all kinds of fun on their fields. The kids enjoyed falling and rolling around on the astroturf. We can still handily outrun our 4-year-old, but we won't let that get to our heads.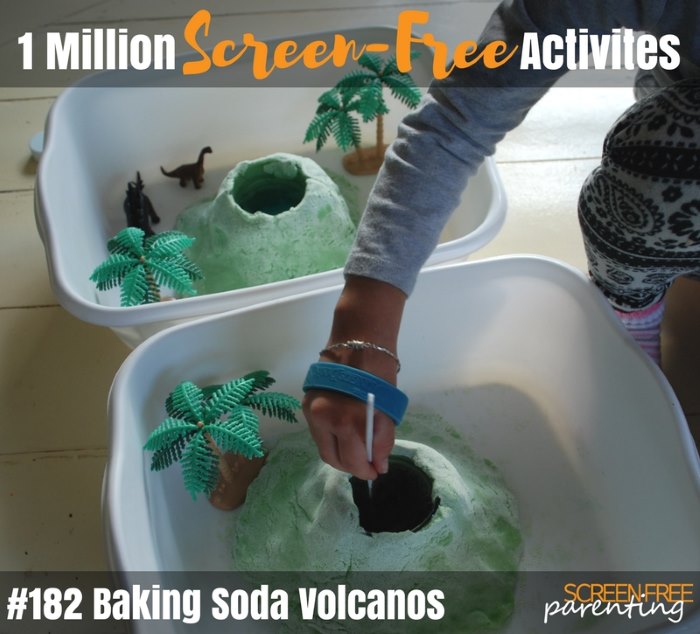 #182 Baking Soda Volcanos
We made the volcanos out of salt dough wrapped around a mason jar. Then bake the volcanos at 200 degrees for 1 hour. Then we mixed up some vinegar, a little red food coloring and dish soap.  Pour the mixture into the mason jar. Then make baking soda bombs. To do this, lay out toilet paper and fill them with a few tablespoons of baking soda, then use rubber bands to hold them together.  Drop in the bomb and watch the volcano erupt.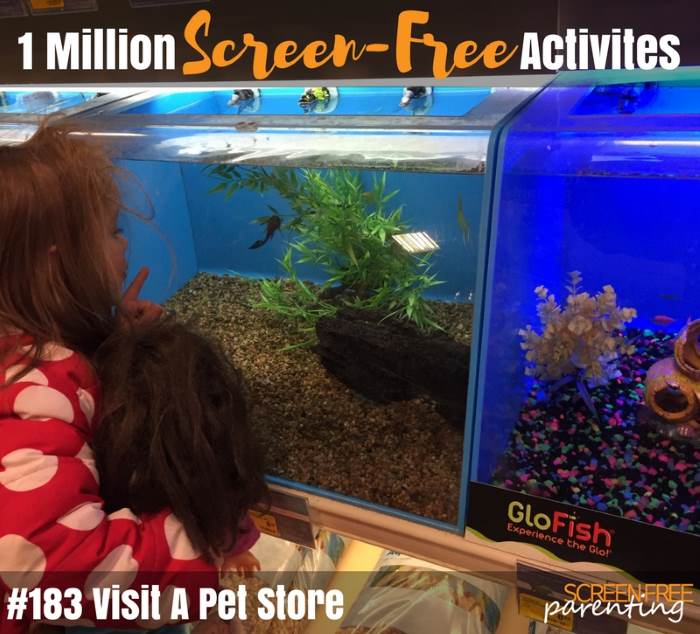 #183 Visit a Pet Store
Our local Pet Smart only has a few live pets, but it is within walking distance and the kids always enjoy seeing the lizards, fish, and birds.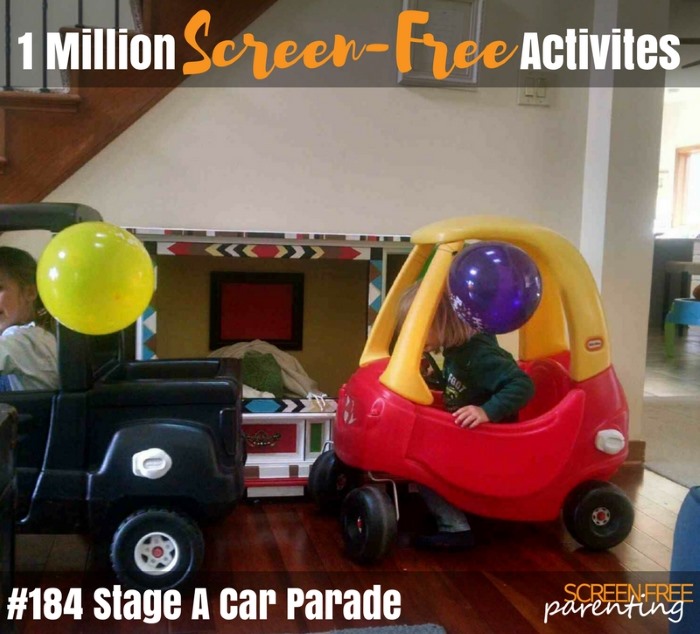 #184 Decorate Cars and Stage a Parade
Our kids came up on this on their own during one of their recent independent self-directed play activities. They came to me for some tape and grabbed the balloons from a previous play project and then paraded around the house in their decorated cars.

#185 Make a Sun Dial
Teach your kids about how we used to tell time before our fancy watches and computers. This picture was taken at 11 AM.  Simply draw a circle and insert a stick in the middle. Interesting side note, I realized while we did this that telling time at night must have been very difficult for them.


Join The Revolution
Sign up to have great articles like this one sent right to you in our Screen-Free Parenting weekly recap email.
*This post contains Amazon Affiliate links for your convenience. If you choose to make a purchase, Amazon pays Screen-Free Parenting a small referral fee at no additional charge to you.