From making dinner to spinning 'til you're nauseous, here are this week's easy screen-free activities for you to enjoy with your kids. These are simple things we recently did with our kids and we share them with you to keep you inspired. Do these five or use them as a jumping-off point for screen-free fun. All activities are born out of our S.P.O.I.L. System, which is our psychologically-based system for prioritizing child's play.
To view the original 1 Million Screen-Free Activities post click here.
To view last week's activities click here.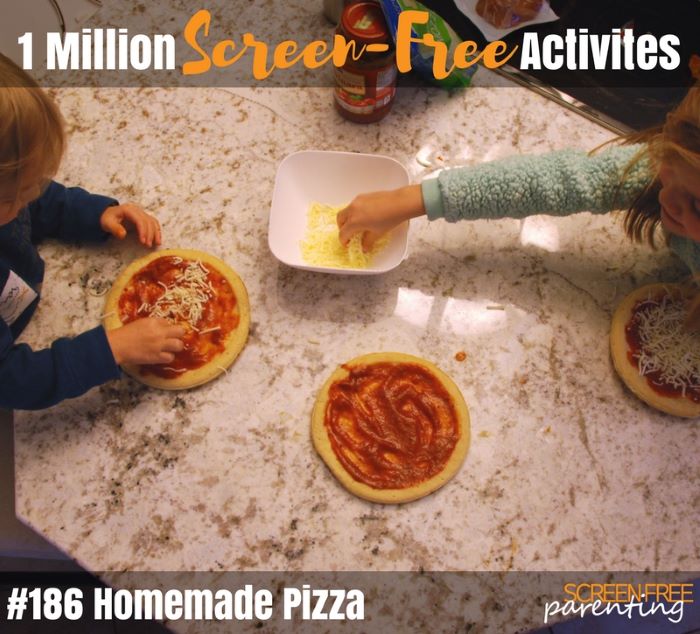 #186 Homemade Pizza
We encourage our kids to get involved in the work we do and that includes dinner. There are several meals that the kids like to prepare independently. In addition to personal pizzas, our kids also make tuna salad.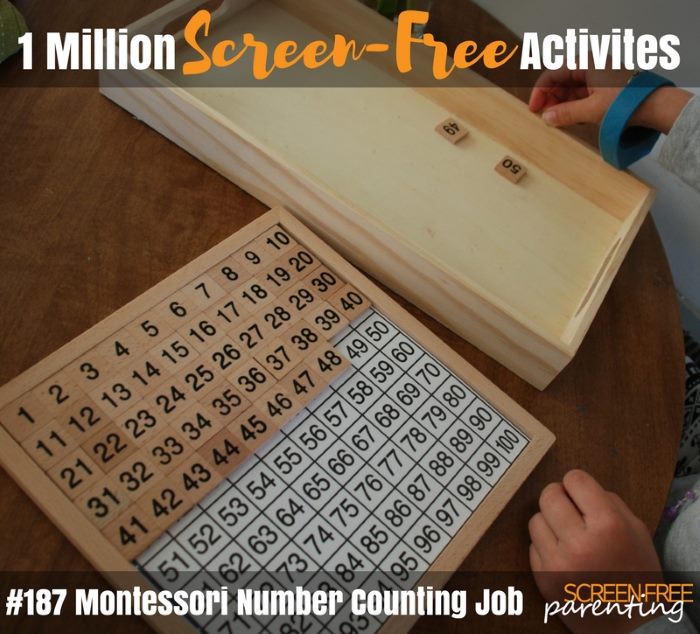 This activity was immensely helpful to our 4-year-old's efforts to count to 100 and we highly recommend one. We have this one from amazon and it comes with 100 number tiles (think scrabble), a holding tray and a bag. It also includes a sheet of paper that has all the numbers listed and it can be removed once they master the matching of the numbers. We worked with our daughter to first organize the numbers into their respective groups of 10, then had her place them in their correct locations and recite the numbers as she counted her way to 100.  She loved this task.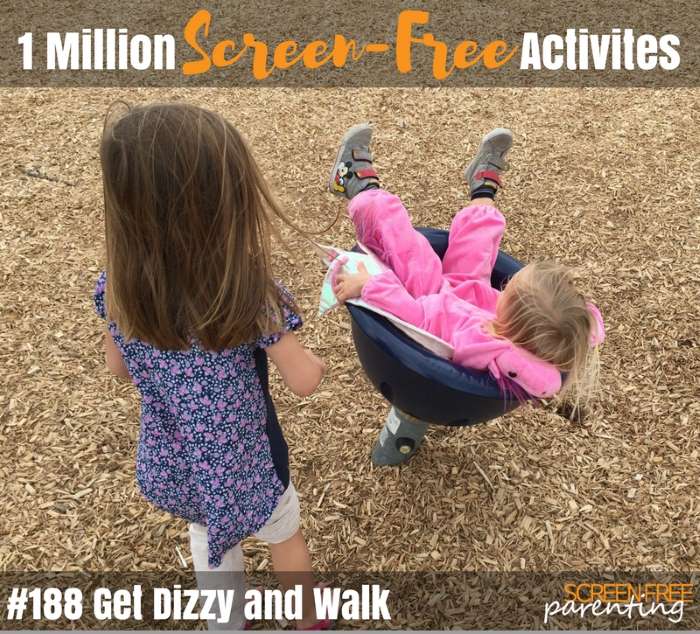 #188 Get Dizzy and Walk
Find a nice safe place with soft ground (and no stairs or hard objects) and have some fun. One of our local parks have a dizzy-making spinner that exists seemingly for this sole purpose. If you want the home-game version, get them a Bilibo.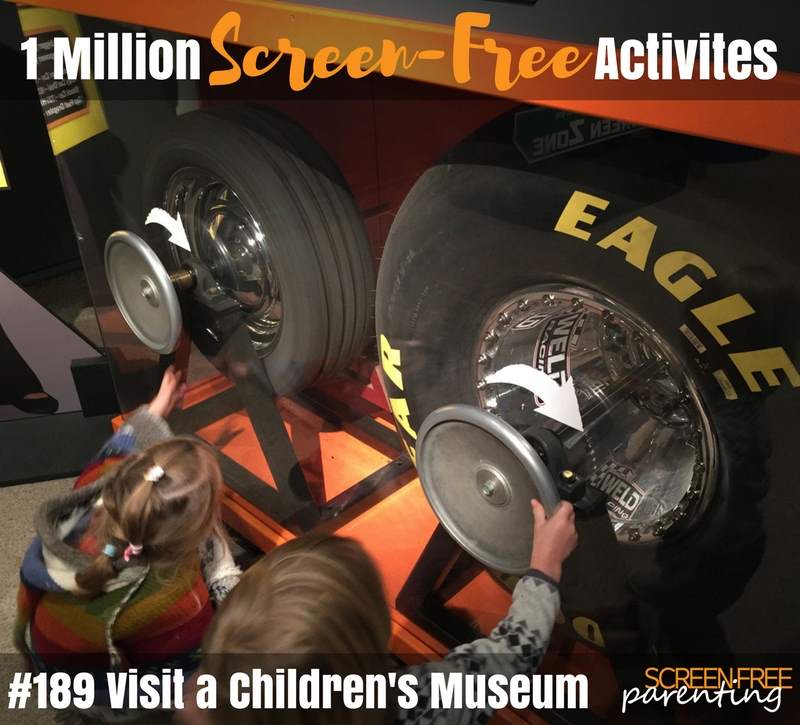 #189 Visit a Children's Museum
Our local museum hosts several great traveling hands-on kid exhibits at any given time. Right now they have a Thomas The Train exhibit with a massive train village and a huge train with removable parts. Our kids absolutely loved the Hot Wheels exhibit where kids learn about design, power, speed and safety. There are tons toy car ramps, games and even an interactive pit-stops with full-sized model cars that require tire changes and fueling. In the photo above, our kids were getting a physics lesson on mass. Find your nearest museum and see what they have going on. Many museums don't have big marketing budgets so you might be surprised what you find.
#190 Play with Shaving Cream
Nothing difficult about this one, just grab a baking pan or plastic bin, fill it with cheap shaving cream and add some food dye if you want to make it really interesting.This keeps both of our kids entertained for hours. If your child is still putting everything in his or her mouth, switch out the shaving cream for whipped cream.

*This post contains Amazon Affiliate links for your convenience. If you choose to make a purchase, Amazon pays Screen-Free Parenting a small referral fee at no additional charge to you.