Here are this week's easy screen-free activities for you to enjoy with your young kids. These are simple things we recently did with our kids and we share them with you to keep you thinking. Do these five or use them as a jumping-off point for screen-free fun. All activities are born out of our S.P.O.I.L. System which is our psychologically-based system for prioritizing child's play.
To view the original 1 Million Screen-Free Activities post click here.
To view last week's activities click here.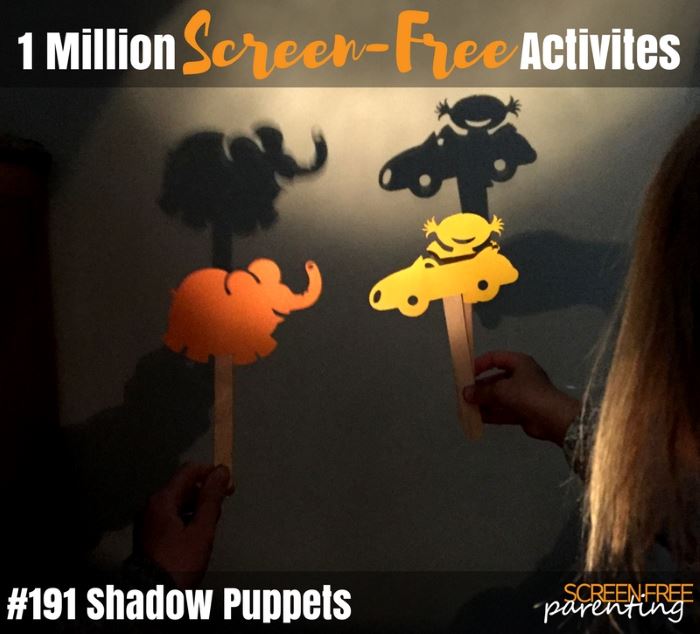 #191 Shadow Puppets
Shadow puppets with your hands can be fun, but I don't have the skills to put on a good show. We got a bunch of paper shadow puppets with a children's book and taped them onto craft sticks.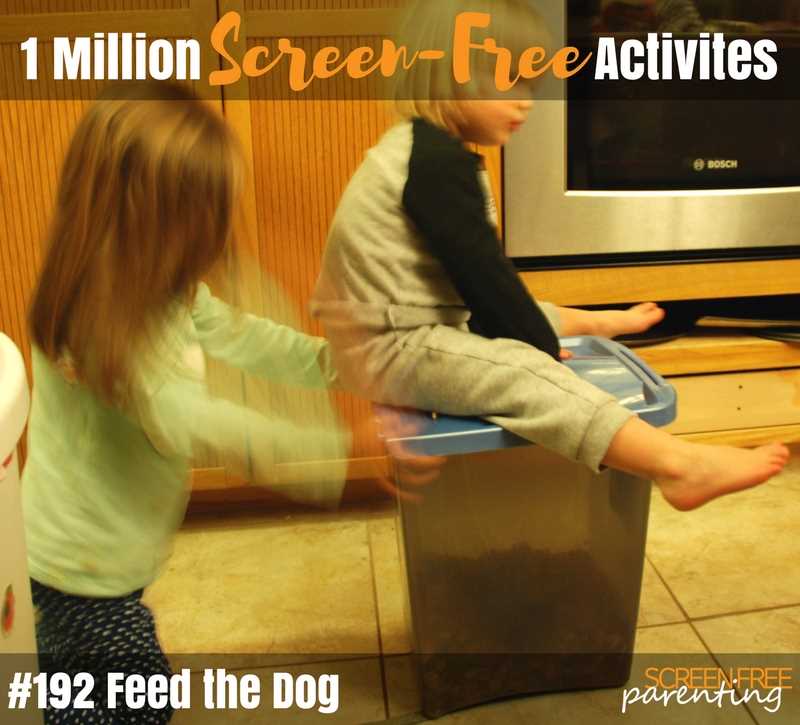 #192 Feed the Dog
This activity is really a nod to doing chores. Help Your Kids Help You: The Research on Chores in Childhood is a whole article about the importance of doing chores.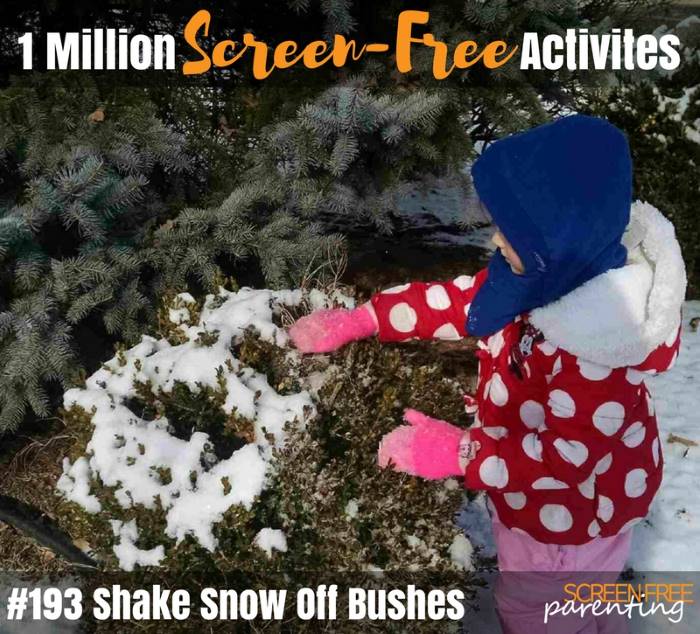 #193 Shake Snow Off Bushes
Only a child could come up with such a simple activity. My daughter was enjoying clearing off our cars after a recent snow storm and then moved on to clearing our bushes. It makes sense; If we are going to remove the snow from our cars, why not take a load off of our favorite plants.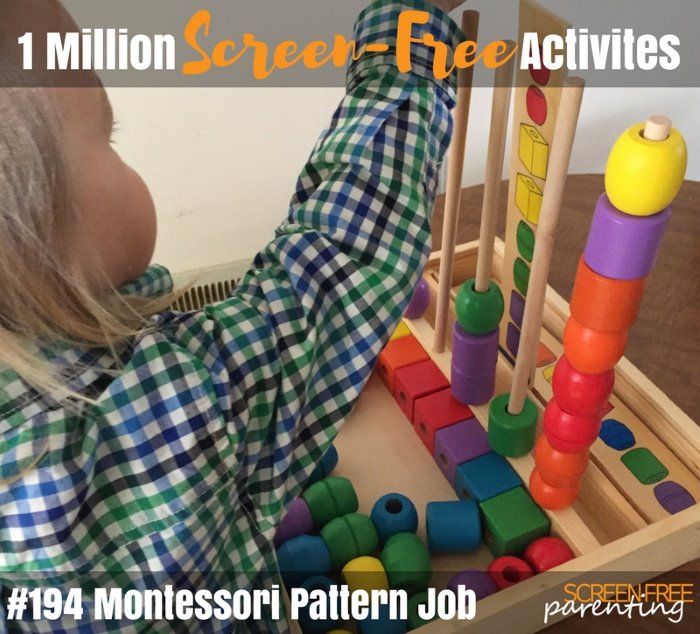 #194 Montessori Pattern Job
This is actually a Melissa & Doug Bead Pattern Sequence Set.  Both my 5-year-old and my 2-year-old really enjoy this activity. The younger one enjoys the motor skill work of setting up the verticle pegs and dropping on the large wooden beads and our 5-year-old knocks the patterns out in short order.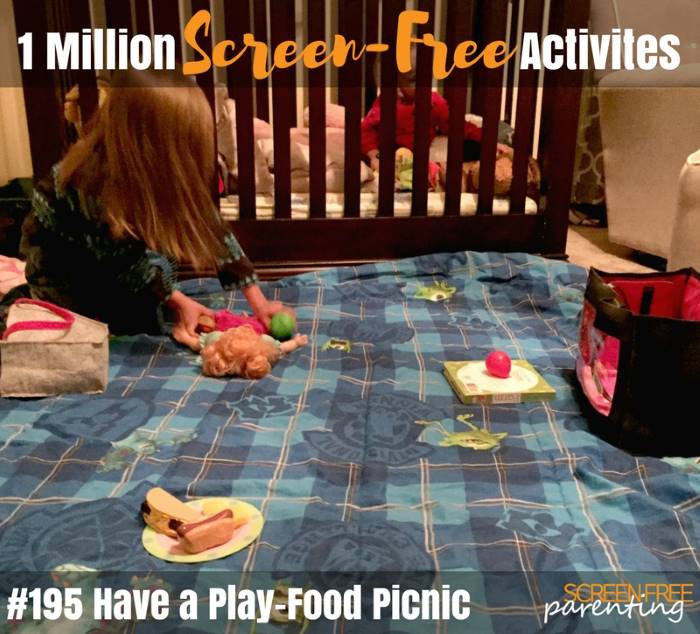 #195 Have a Play-Food Picnic
We have a fairly well-stocked fake kitchen full of fake food. During our younger son's nap, our 5-year-old packed a bag with hot dogs, tacos, fruit, veggies, and plates and we set up an impromptu fake picnic in her younger brother's room once he woke up.

Join The Revolution
Sign up to have great articles like this one sent right to you in our Screen-Free Parenting weekly recap email.
*This post contains Amazon Affiliate links for your convenience. If you choose to make a purchase, Amazon pays Screen-Free Parenting a small referral fee at no additional charge to you.