We've reached #200 on our count to 1 million simple things to do with kids instead of turning to media, a tablet, or a tv. Here are this week's easy screen-free activities for you to enjoy with your young kids. These are simple things we recently did with our kids and we share them with you to keep you thinking. Do these five or use them as a jumping-off point for screen-free fun. All activities are born out of our S.P.O.I.L. System which is our psychologically-based system for prioritizing child's play.
To view the original 1 Million Screen-Free Activities post click here.
To view last week's activities click here.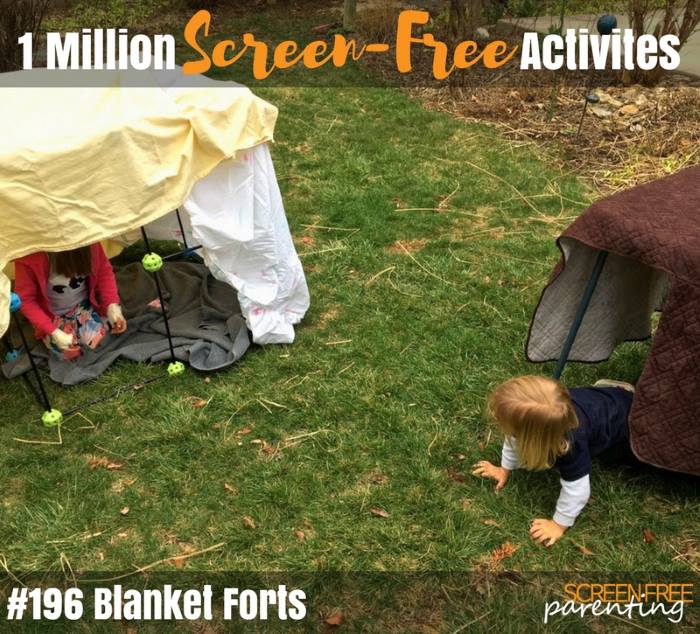 #196 Blanket Forts
Our kids recently discovered the Laura Ingalls Wilder Little House book series and it has completely altered their play. We read the book to them at least twice per day for about 20 minutes each. They are currently big into rustic wilderness play and built these blanket forts out of a Discovery Kids Fort Builder kit. They became shelter from pretend wolves and bears.  Their forts were ultimately destroyed by a pretend tornado which also caused pretend injuries to both children.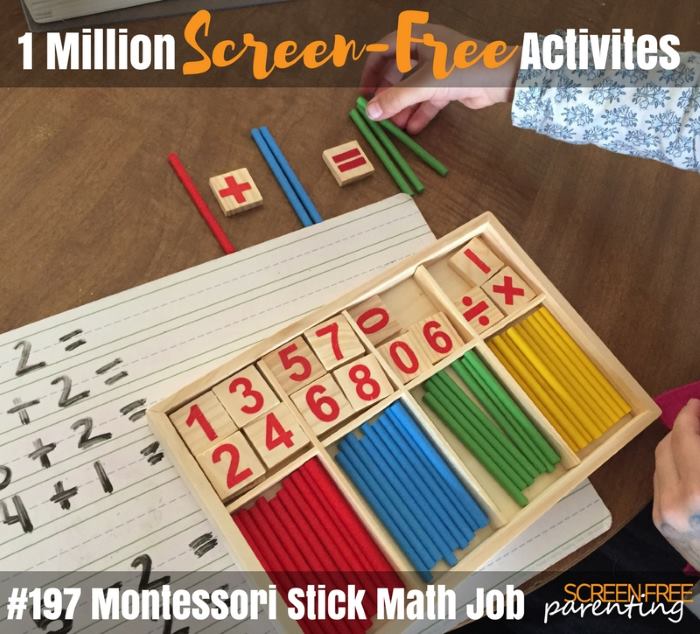 #197 Montessori Stick Math Job
We rotate this math job into our at-home Montessori bookshelf in the kitchen and our 5-year-old is using it to learn basic math concepts and our 2-year-old sorts the colors and stacks the tiles. Here is the kit we bought.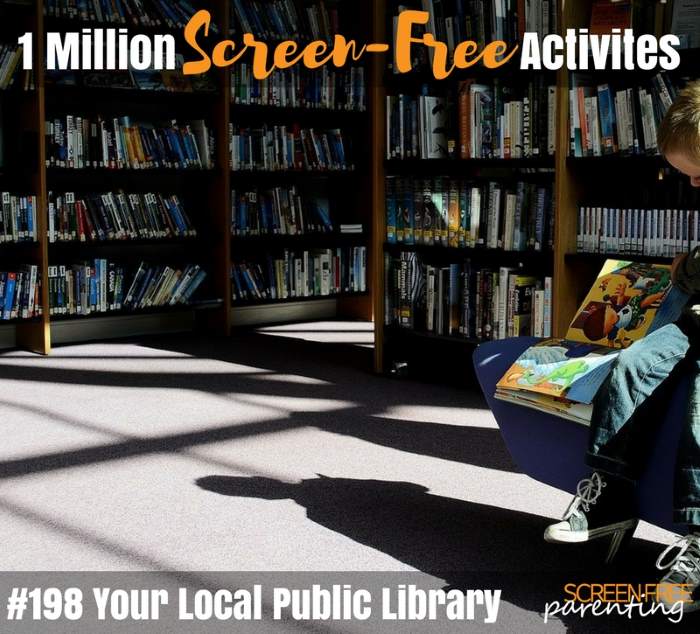 #198 Your Local Public Library
Most of our regular readers are well aware of the amazing things that are likely going on for free at your local library, but if you are not, you should check yours out. Many have free kids programming including story time, reading contents and of course unlimited access to print and audio books. In fact, screen-free #91 Carnival Games was paid for with a gift card earned through last year's summer reading contest at our library. All of the librarians at our local branch know my kids by name because we check out dozens of books at a time and we regularly make philanthropic donations in the form of late fees. It's worth it.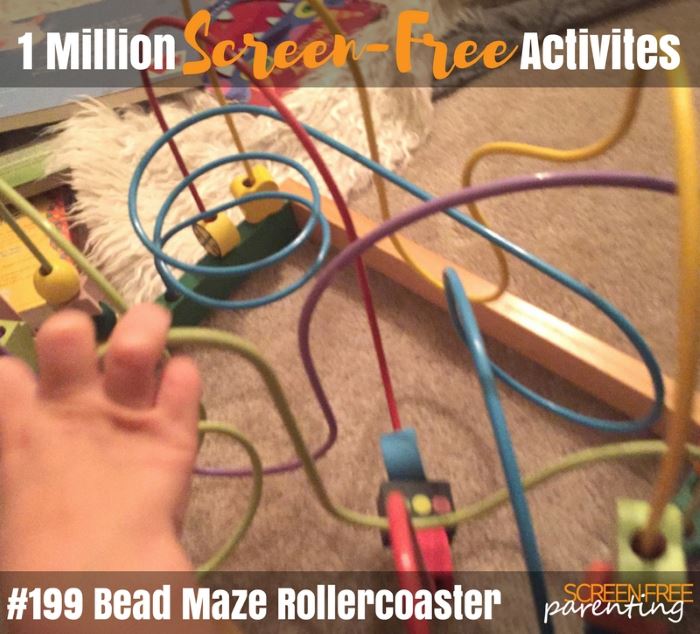 #199 Bead Maze Rollercoaster
We have acquired a few of these doctors office waiting room staples over the years. If you don't have a bead maze rollercoaster, they are very popular with the under five crowd. Melissa & Doug make a nice sized one.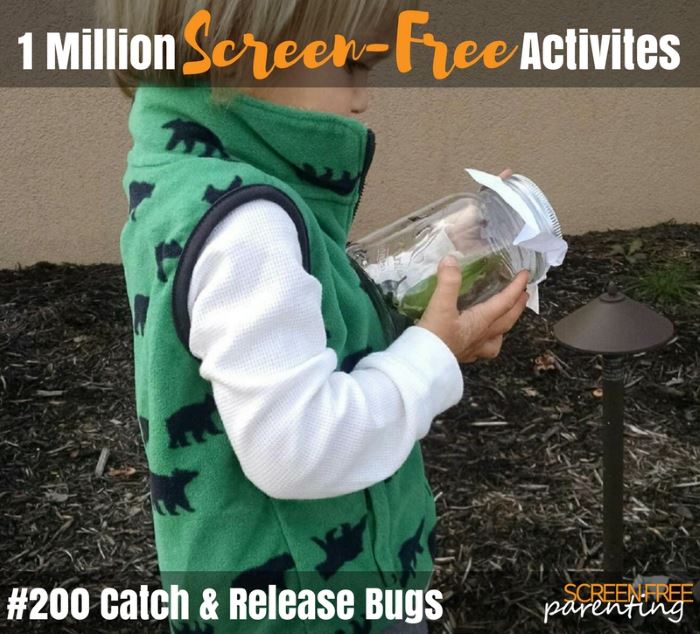 #200 Catch & Release Bugs
We have been inspired by the author Richard Louv and we loved his recent book Vitamin N: The Essential Guide to a Nature-Rich Life. Here we were catching ladybugs so the kids could get a good look at them. See our full review of the book and some other cool outdoor activities in our article What Happened When We Took an Extra Dose of Vitamin N: 8 Unique Outdoor Activities


Join The Revolution
Sign up to have great articles like this one sent right to you in our Screen-Free Parenting weekly recap email.
*This post contains Amazon Affiliate links for your convenience. If you choose to make a purchase, Amazon pays Screen-Free Parenting a small referral fee at no additional charge to you.