Through the help of our fellow screen-free parents, we are aiming to provide a list of 1 million simple things to do with kids instead of turning to media, a tablet, or a tv. Here are this week's easy screen-free activities for you to enjoy with your young kids. These are simple things we recently did with our kids and we share them with you to keep you thinking. Do these five or use them as a jumping-off point for screen-free fun. All activities are born out of our S.P.O.I.L. System which is our psychologically-based system for prioritizing child's play.
To view the original 1 Million Screen-Free Activities post click here.
To view last week's activities click here.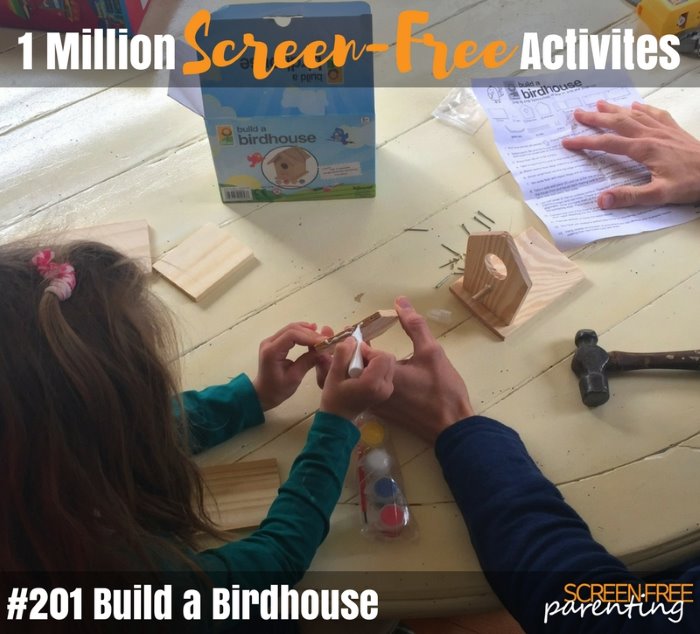 #201 Build a Birdhouse
Our five-year-old is getting into craft projects more-and-more each day. Recently she got this build a birdhouse kit for her birthday which we had fun building together.
#202 Explore the Neighborhood
There are plenty of unique things to explore in any neighborhood.  Here my kids debated the origin of this drain. The fact that the drain cover was removed allowed me to tell them a pretty fun story about the creature that lives in there.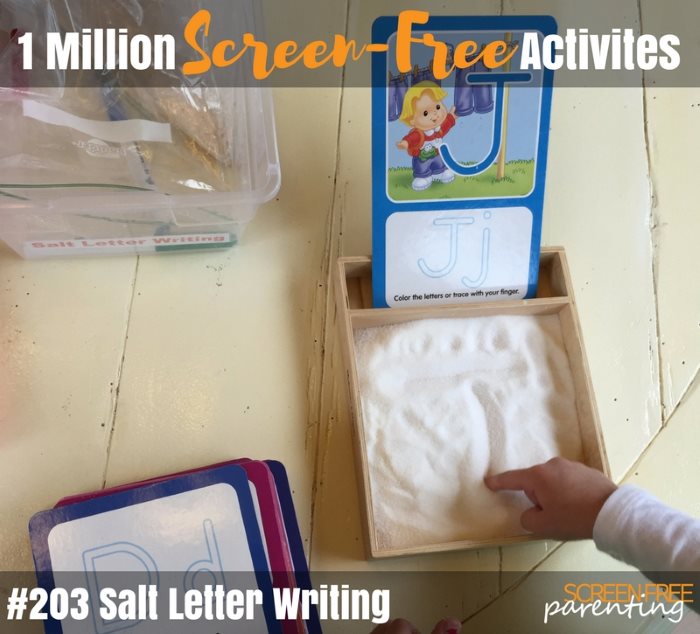 #203 Salt Letter Writing
Sand letter writing is a common Montessori job and it has helped my daughter learn her letters at school. We made our own using kitchen salt and a tray from the Melissa and Doug lace & trace pets toy and some little people letter flashcards we got at a yardsale.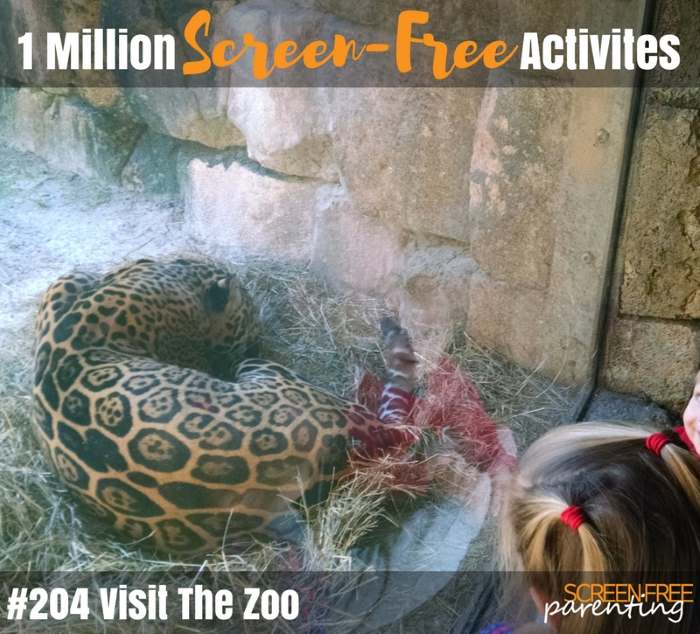 #204 Visit the Zoo
Zoos are a wealth of learning for kids and so much of it stems from the great conversations that always end up happening between us and our kids. Without even trying we discuss biology (animal diets), geography (animal native habitats) to social skills (animal behavior).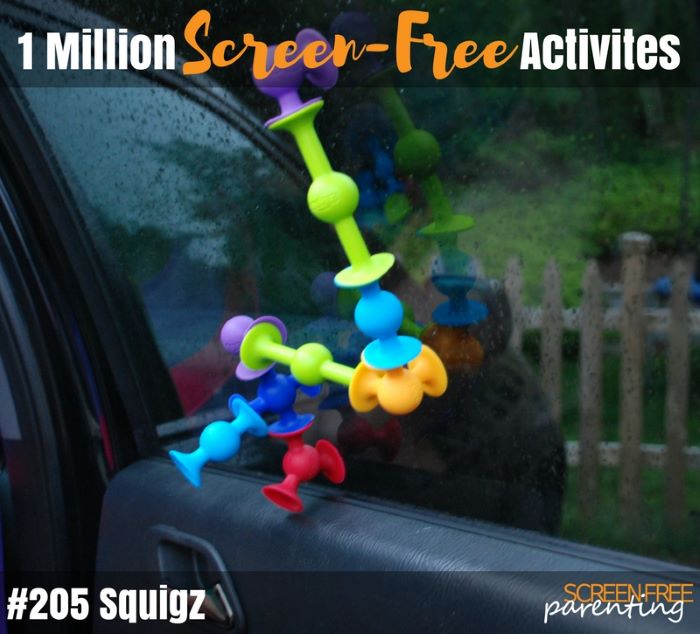 #205 Squigz
Squigz are these giggly-rubber-suction-cup-things that can be connected together and to any slick surface (glass/countertop/tile floor). Kid's can stick them together into a million different designs. We used them on last year's road-trip vacation. See how we survived a 9-hour screen-free car ride with two young kids in our Screen-Free Road Trippin: The Ultimate Guide to Keeping Kids Happy in the Car article.

Join The Revolution
Sign up to have great articles like this one sent right to you in our Screen-Free Parenting weekly recap email.
*This post contains Amazon Affiliate links for your convenience. If you choose to make a purchase, Amazon pays Screen-Free Parenting a small referral fee at no additional charge to you.