Through the help of our fellow screen-free parents, we are aiming to provide a list of 1 million simple things to do with kids instead of turning to media, a tablet, or a tv. Here are this week's easy screen-free activities for you to enjoy with your young kids. These are simple things we recently did with our kids and we share them with you to keep you thinking. Do these five or use them as a jumping-off point for screen-free fun. All activities are born out of our S.P.O.I.L. System which is our psychologically-based system for prioritizing child's play.
To view the original 1 Million Screen-Free Activities post click here.
To view last week's activities click here.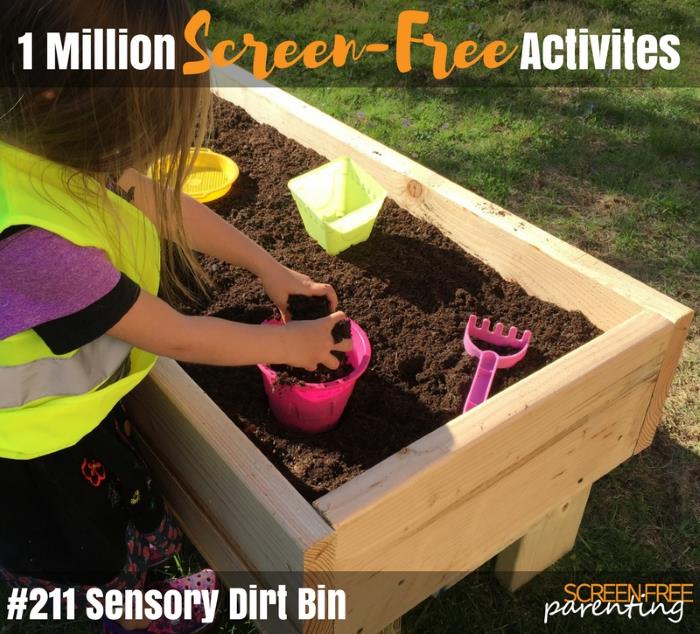 #211 Sensory Dirt Bin
We fully believe in playing in the dirt. To celebrate Earth Day we built an elevated garden bed just to fill with dirt for the kids to use to build mud pies and dig and explore. We built this over a year ago and it is still a major backyard attraction at our house.  Check out the video we made documenting it's construction and also download the plans in our post here.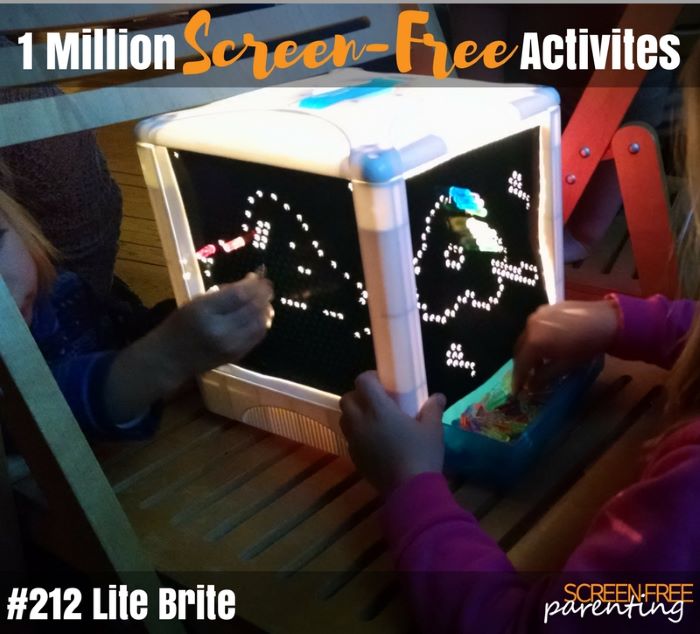 212 Lite Brite
We were recently at a friends birthday party and they brought out some of their old toys for our kids to play with.  In their collection was an old Lite Brite cube, which entertained our kids for over an hour.  They ended up giving it to us to take home, which was awesome. You can buy a vintage Lite Brite on amazon, but those are shockingly pricey.  Hit up your local yard sales or buy a newer more compact version.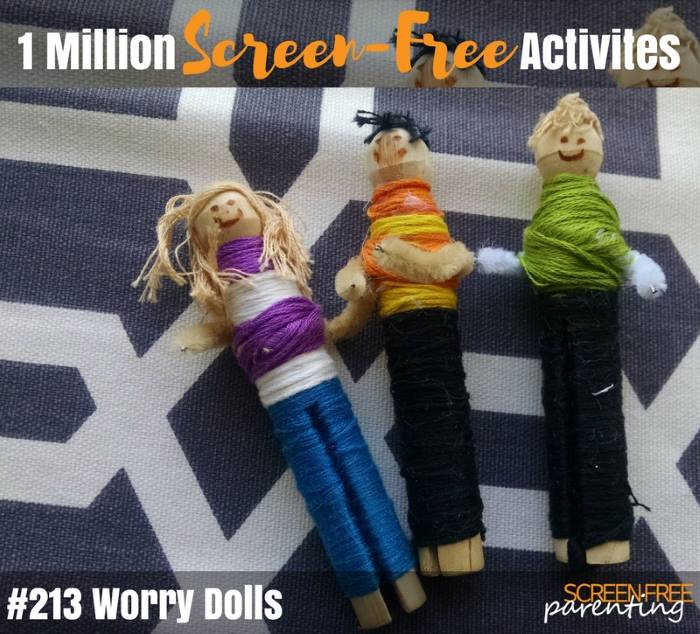 213 Worry Dolls
We made these out of yarn and an old school slotted clothespins.  We got the idea for these online and they are supposed to be given to kids to keep under their pillow (for them to tell their worries to at night), but I find them around the house in cars, doll houses, and mixed with other toys, so my kids have found tons of fun uses for them. I make them by starting at the neckline and hot gluing on some yard and then wrapping until I feel like changing colors, then I cut the yard and glue it in place with the start of the next color of yarn.  To make the hair, just cut some yard and glue it on top. The faces are optional and for ours, we used a marker.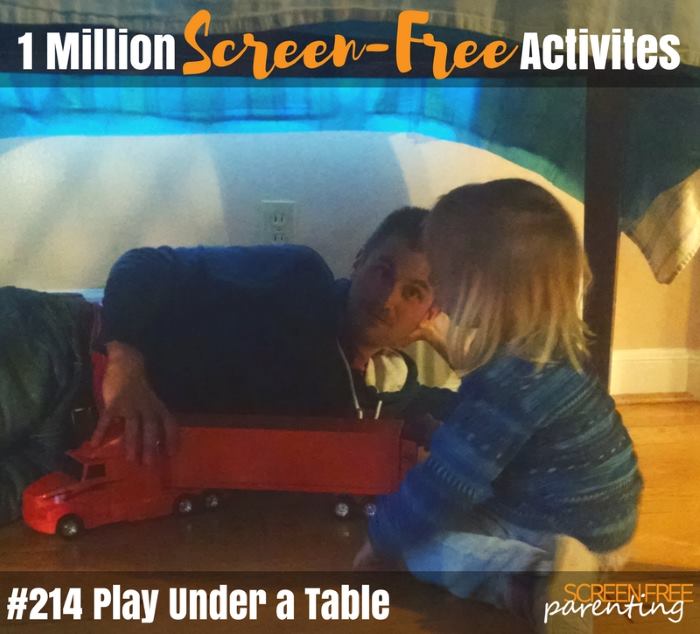 214 Play Under a Table
At the same party where we scored the Lite Brite my son wanted some chill time, so I took his truck under the table and we escaped the noise for a while. Grab a toy and go under any table anytime and I guarantee your kids will be interested.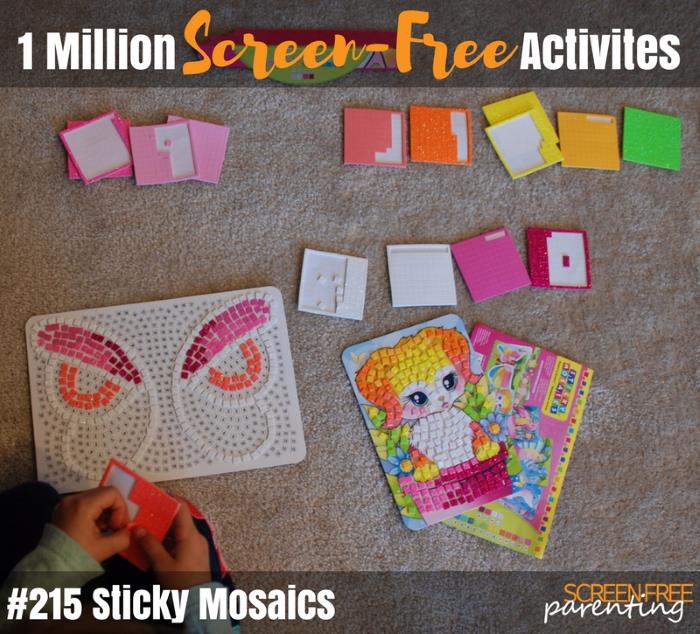 My daughter, who did very well in a Montessori setting, went nuts for a recent birthday gift of Sticky Mosaics.  They are basically a blank page filled with numbers in many tiny blocks. The kits come with colored foam stickers and a number/color decoder key. I am not exaggerating when I say this was hours of fun for her per day for several days. She used them all up and has been talking about them ever since.
Join The Revolution
Sign up to have great articles like this one sent right to you in our Screen-Free Parenting weekly recap email.
*This post contains Amazon Affiliate links for your convenience. If you choose to make a purchase, Amazon pays Screen-Free Parenting a small referral fee at no additional charge to you