Through the help of our fellow screen-free parents, we are aiming to provide a list of 1 million simple things to do with kids instead of turning to media, a tablet, or a tv. Here are this week's easy screen-free activities for you to enjoy with your young kids. These are simple things we recently did with our kids and we share them with you to keep you thinking. Do these five or use them as a jumping-off point for screen-free fun. All activities are born out of our S.P.O.I.L. System which is our psychologically-based system for prioritizing child's play.
To view the original 1 Million Screen-Free Activities post click here.
To view last week's activities click here.
Get 5 Activities in your inbox weekly!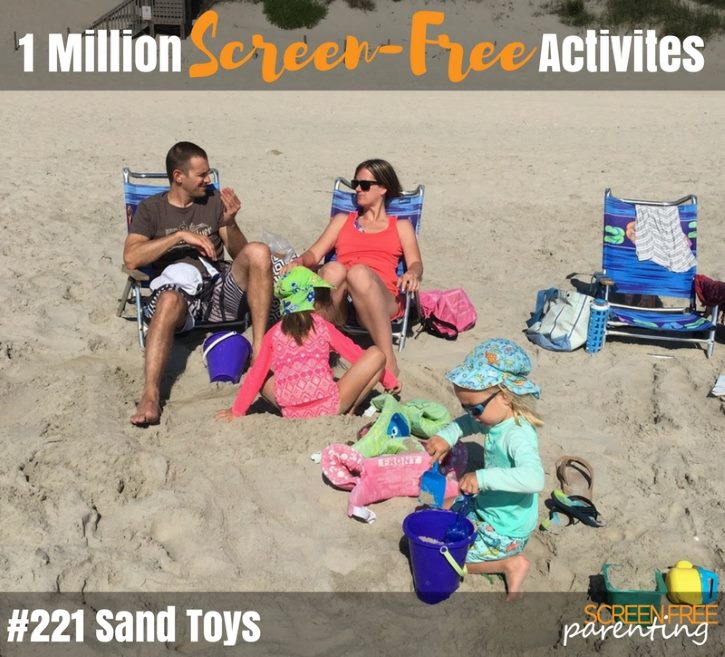 #221 Sand Toys
We recently hit the beach and brought along a nice sized bag of beach toys. Whether you are hitting the beach or just the local sandbox, we suggest you bring at one shovel for each kid. Those are hot items. We brought enough shovels, so notice we were granted time to have a conversation. Amazon has a few kits that include multiple shovels.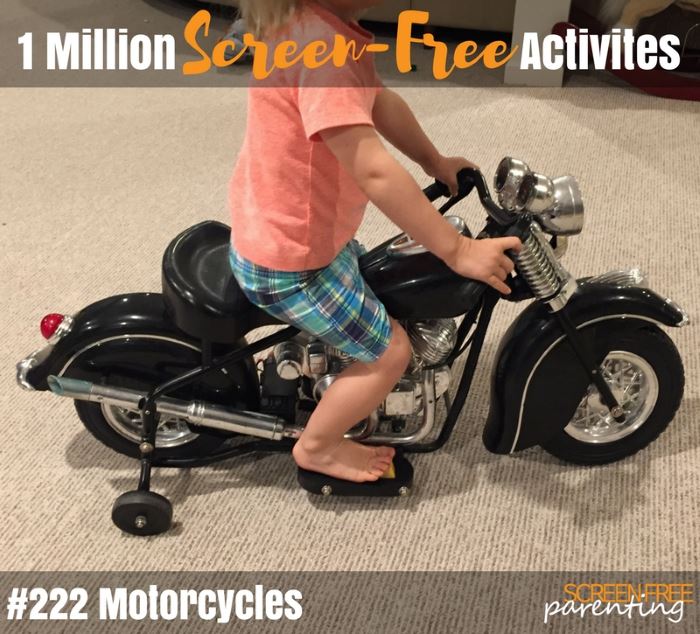 #222 Motorcycles
Our kids our little so the best they get for now is a 6v electric bike with training wheels, but we are all for kids riding real motorcycles. We sadly just got rid of this toy during spring cleaning because it was getting a bit too tame for our wild ones. Hmm… Maybe it's time for a real motorcycle.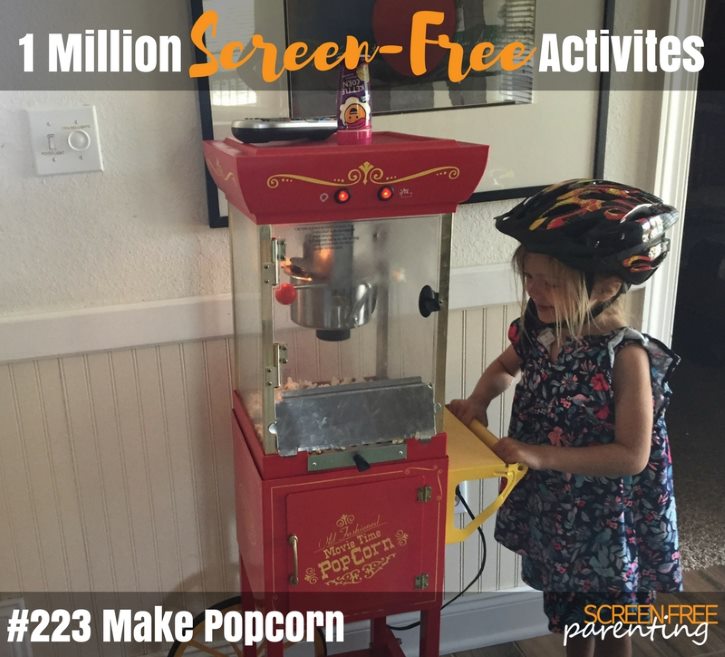 #223 Make Popcorn
No bike helmet required, this photo just so happened to be taken during pre-bike ride snack preparation while on vacation. You don't need an expensive popcorn cart for this to be interesting for your kids. A cheap countertop model or the microwavable variety can also provide an easy science lesson.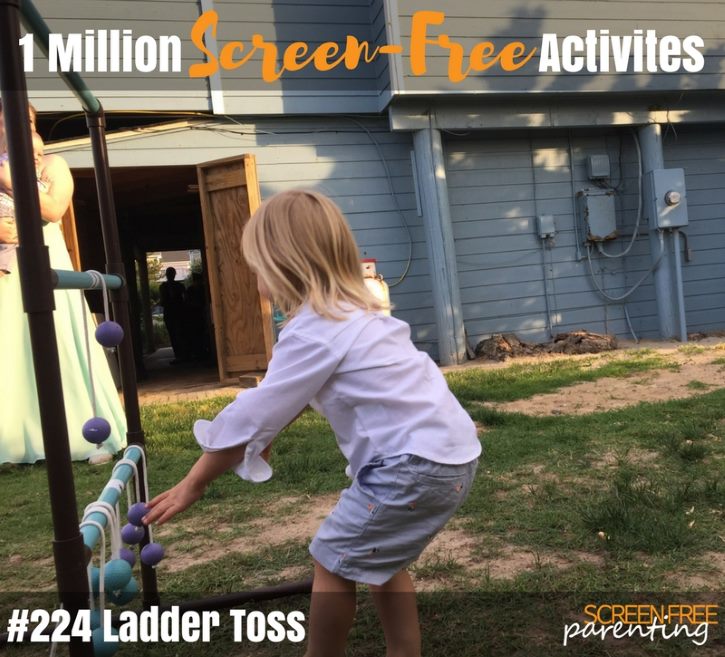 #224 Ladder Ball or Ladder Toss
A simple backyard game of ladder toss is a great social activity you can do with your kids. We recently attended an awesome wedding filled with yard games, and the bride and groom made this set from PVC pipes, rope, and golf balls. My son was the biggest fan of it during the reception.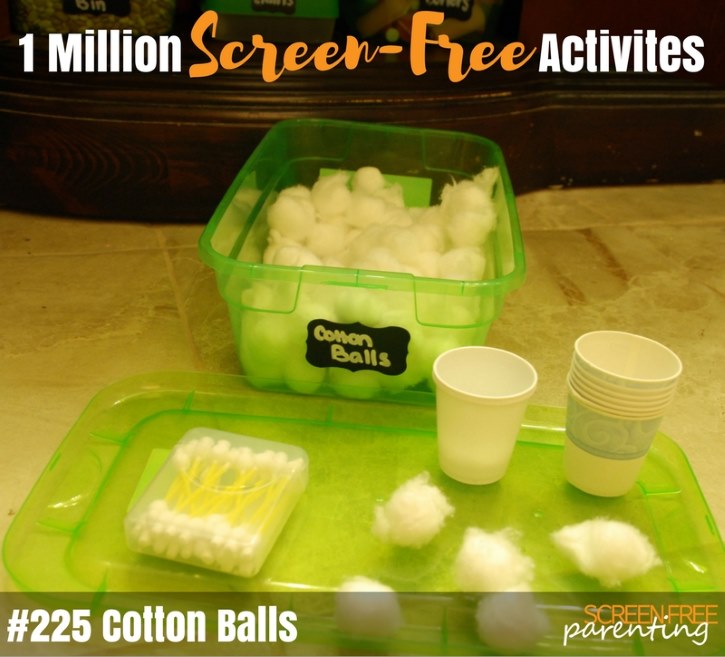 #225 Cotton Balls
This one is only interesting to younger kids, but there is nothing complicated here, just tear open a package and let them put them in some cups or just practice dumping the bin, cleaning up, and or throwing them. We keep this container and much more under our bathroom vanity to keep our youngest entertained during showers.  See everything we keep in there in this article – How to take a shower with small children.
Get Activities in your inbox!
Sign up for our weekly email to get 5 new inspirations each week.
Join The Revolution
Sign up to have great articles like this one sent right to you in our Screen-Free Parenting weekly recap email.
Stay tuned for more activities next week or go back and review everything up until now.

*This post contains Amazon Affiliate links for your convenience. If you choose to make a purchase, Amazon pays Screen-Free Parenting a small referral fee at no additional charge to you