This week is a beach edition!
Through the help of our fellow screen-free parents, we are aiming to provide a list of 1 million simple things to do with kids instead of turning to media, a tablet, or a tv. Here are this week's easy screen-free activities for you to enjoy with your young kids. These are simple things we recently did with our kids and we share them with you to keep you thinking. Do these five or use them as a jumping-off point for screen-free fun. All activities are born out of our S.P.O.I.L. System which is our psychologically-based system for prioritizing child's play.
To view the original 1 Million Screen-Free Activities post click here.
To view last week's activities click here.
Get 5 Activities in your inbox weekly!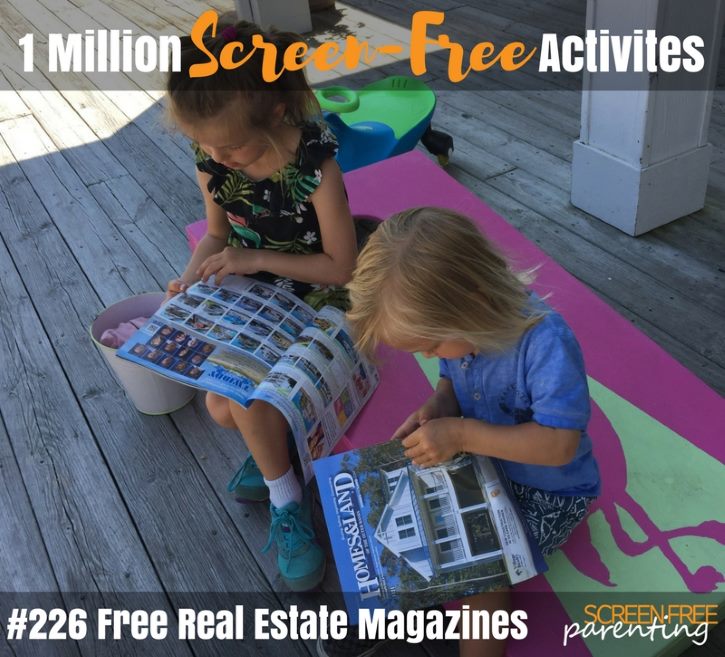 #226 Free Real Estate magazines
These can be found at most convenience stores and with the right set-up (i.e. "find your favorite house in the whole book (or on each page)") these can keep kids busy for a few minutes while your partner finishes up some shopping or while you are waiting for take-out to be ready.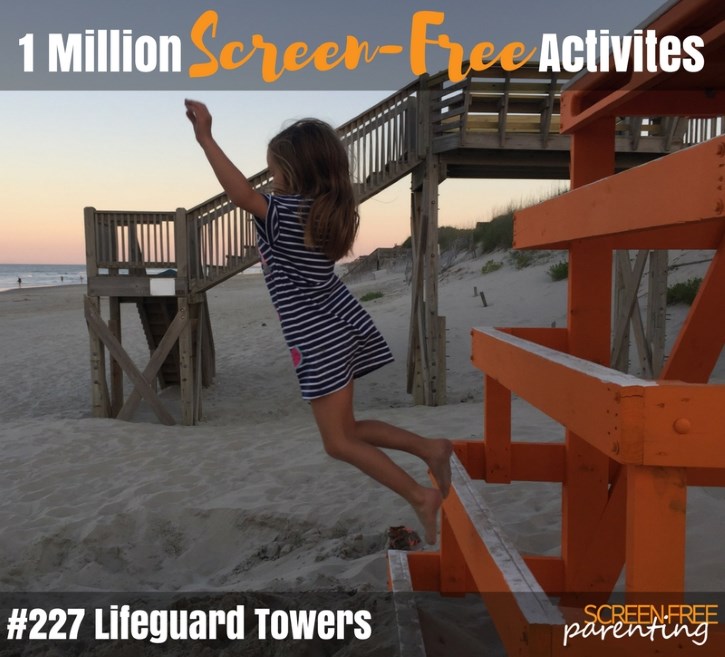 #227 Lifeguard Towers
Hit the beach either early in the morning or in the evening to have free reign on the lifeguard stands. Some lifeguards pile sand at the stand's base so they can jump for a rescue. Our kids made good use of this soft sand.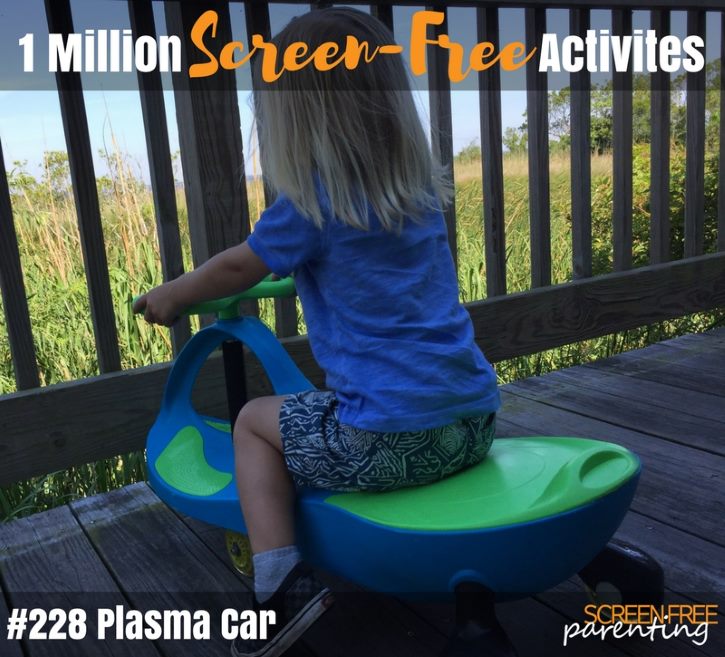 #228 Plasma Car
My 2-year-old son is even more obsessed with our Plasma Car than our now 5-year-old was when she was his age.  Our little one often sleeps with this in his room now because he loves it so much. We opted for the upgraded wheels that are softer and faster than the standard plastic wheels. They are also easier on the hardwood, which our kids have tested.  This device is supposed to be one of those "wiggle the steering wheel and it goes" devices, but our kids just use their feet to make it go really fast. This toy is honestly well worth getting.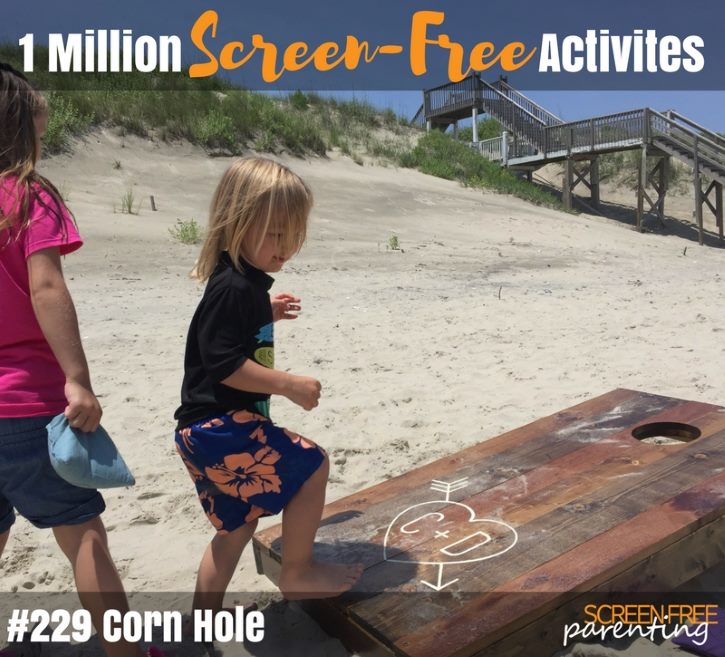 #229 Corn Hole
Our kids are both under 5 and a bit too young yet to really play Corn Hole on a team, but they enjoy trying to get the bean bags into the holes.
#230 Play Hide and Seek
This game is fun both at home when the weather is bad or at your favorite park. Of course, keep half an eye on little ones if you're in public. Here we are enjoying a nice 45-second conversation while our kids look for us "hiding" on some Adirondack chairs in an empty park.
Stay tuned for more activities next week or go back and review everything up until now. Sign up for our newsletter to get 5 activities each week!
Join The Revolution
Sign up to have great articles like this one sent right to you in our Screen-Free Parenting weekly recap email.

*This post contains Amazon Affiliate links for your convenience. If you choose to make a purchase, Amazon pays Screen-Free Parenting a small referral fee at no additional charge to you