We are on a mission to provide a list of 1 million simple things to do with kids instead of turning to media, a tablet, or a tv. Here are this week's easy screen-free activities for you to enjoy with your young kids. These are simple things we recently did with our kids and we share them with you to keep you thinking. Do these five or use them as a jumping-off point for screen-free fun. All activities are born out of our S.P.O.I.L. System which is our psychologically-based system for prioritizing child's play.
To view the original 1 Million Screen-Free Activities post click here.
To view last week's activities click here.
Get 5 Activities in your inbox weekly!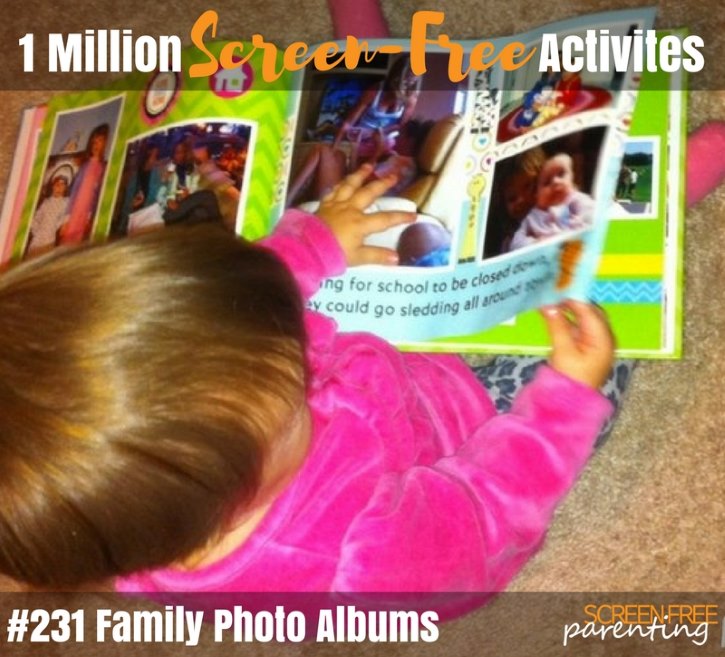 #231 Family Photo Albums
We originally suggested talking your young kids through some of your personal family photo albums in a post we wrote called 45 Simple Screen-Free Activities to do with babies to encourage their natural development. These can be much more interesting that regular childen's books if you tell good stories along the way.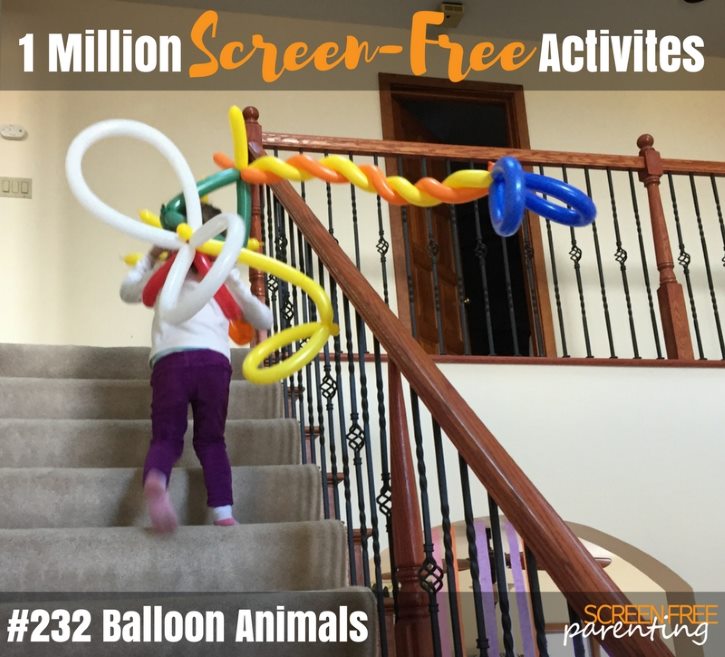 #232 Balloon Animals
We recently attended a birthday party that included a  balloon man.  This meant unlimited requests. They got headgear, animals, and even a shooting star. These held air for only a day or two but the kids had a blast doing creative play with their spoils.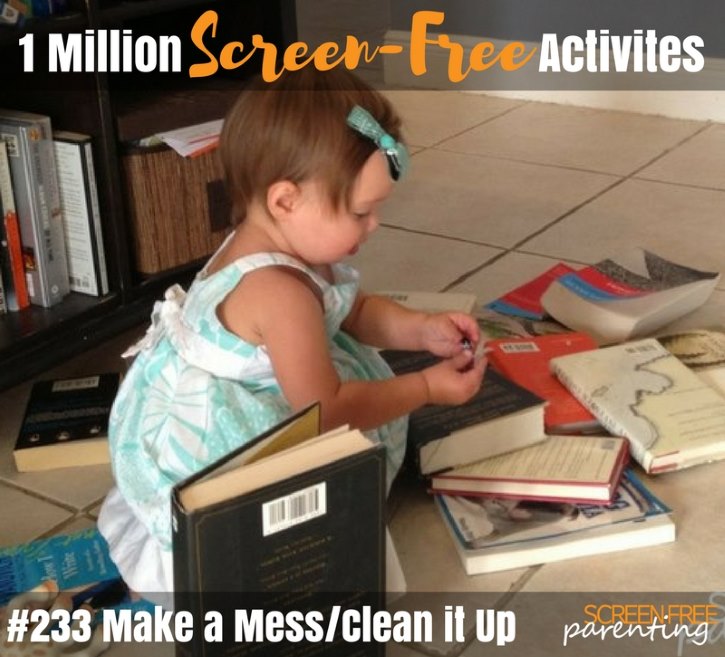 #233 Make a Mess and Clean it Up
The mess part happens naturally with babies and little kids but the lesson is in the clean up.  We make a game of clean up time in which our kids get 1 point for each item they put away correctly. Sometimes we award 2 points if an item is really big.  Now that we have two kids they are starting to get into the competition, although our two-year-old is not quite there yet.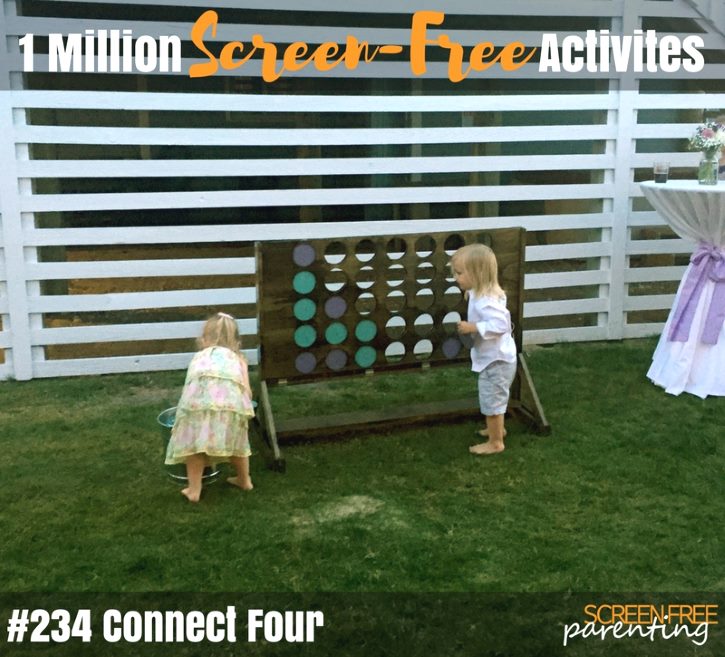 #234 Connect Four
Whether you have the standard table-top Connect Four game or a really cool yard version, this is a fun game that young kids can understand.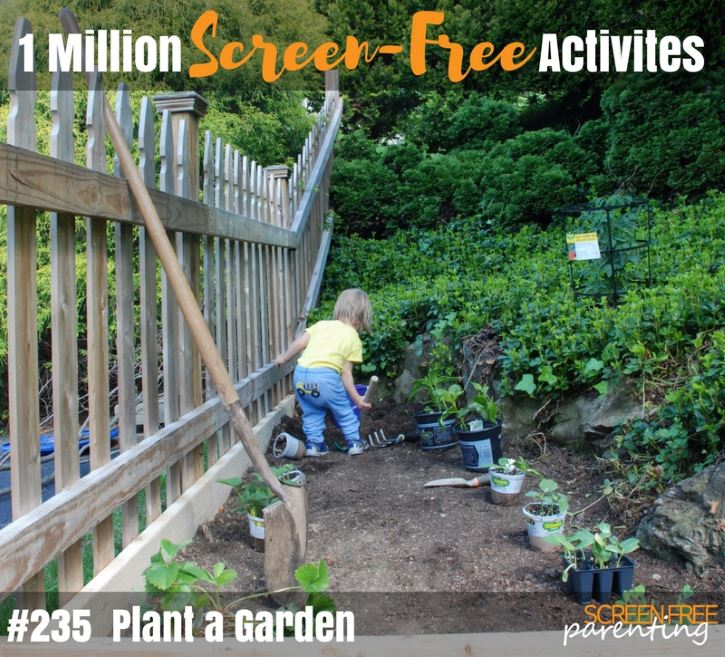 #235 Plant a Garden
Last year we planted our first fruit/vegetable garden. It was small, but most of our plants yielded produce for us and the entire family learned from it and loved it.  Check out the full article here: 5 Things I Learned By Giving My Kids Their Very Own Vegetable Garden.
Stay tuned for more activities next week or go back and review everything up until now. Sign up for our newsletter to get 5 activities each week!
Join The Revolution
Sign up to have great articles like this one sent right to you in our Screen-Free Parenting weekly recap email.

*This post contains Amazon Affiliate links for your convenience. If you choose to make a purchase, Amazon pays Screen-Free Parenting a small referral fee at no additional charge to you