We are on a mission to provide a list of 1 million simple things to do with kids instead of turning to media, a tablet, or a tv. Here are this week's easy screen-free activities for you to enjoy with your young kids. These are simple things we recently did with our kids and we share them with you to keep you thinking. Do these five or use them as a jumping-off point for screen-free fun. All activities are born out of our S.P.O.I.L. System which is our psychologically-based system for prioritizing child's play.
To view the original 1 Million Screen-Free Activities post click here.
To view last week's activities click here.
Get 5 Activities in your inbox weekly!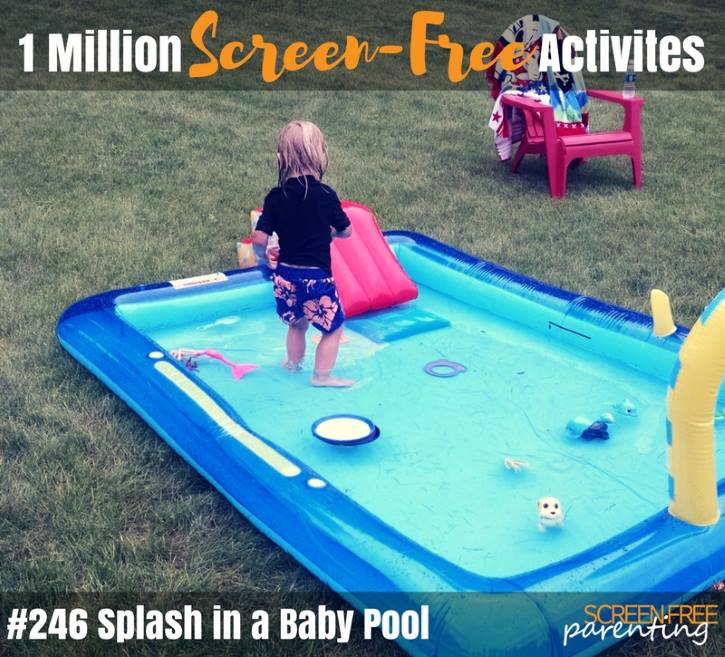 #246 Splash in a Baby Pool
We used to have an in-ground pool at our old house and we miss it hard. Needless to say we spend a lot of time in inflatables. We just replaced our old one with this Intex pool.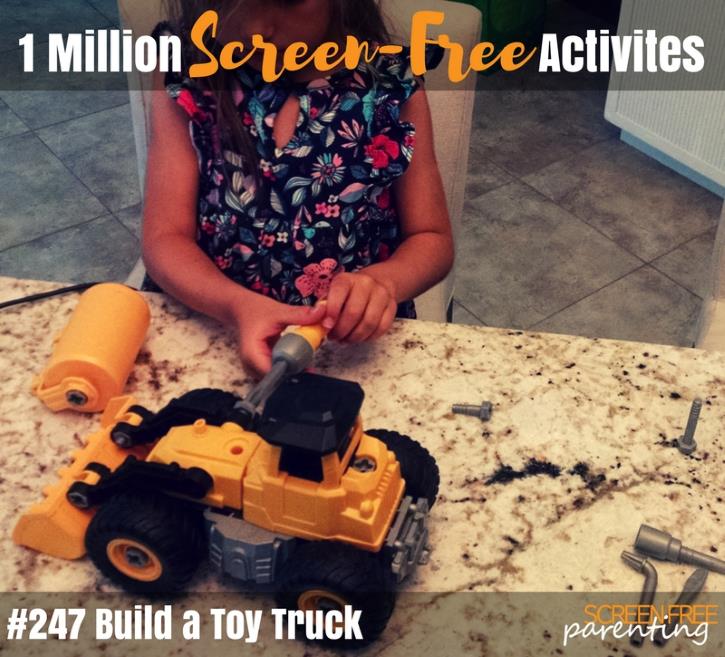 #247 Build a Toy Truck
Our kids have enjoyed tinkering with and pushing around this Take Apart Bulldozer on and off for the past few weeks.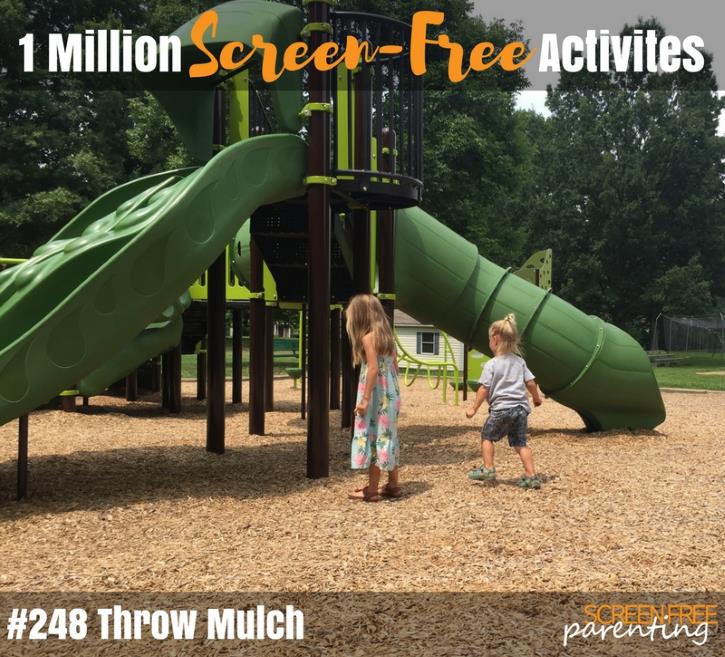 #248 Throw Mulch
Ok, ok normally we don't condone throwing mulch, but on a recent trip to the park, the kids tired of the slides and swings and (of course) no one else was at the park, so I challenged them to throw large mulch chunks at the play structure's upright poles.  Only lasted about 3 minutes, but it was 3 minutes I got to sit in the shade.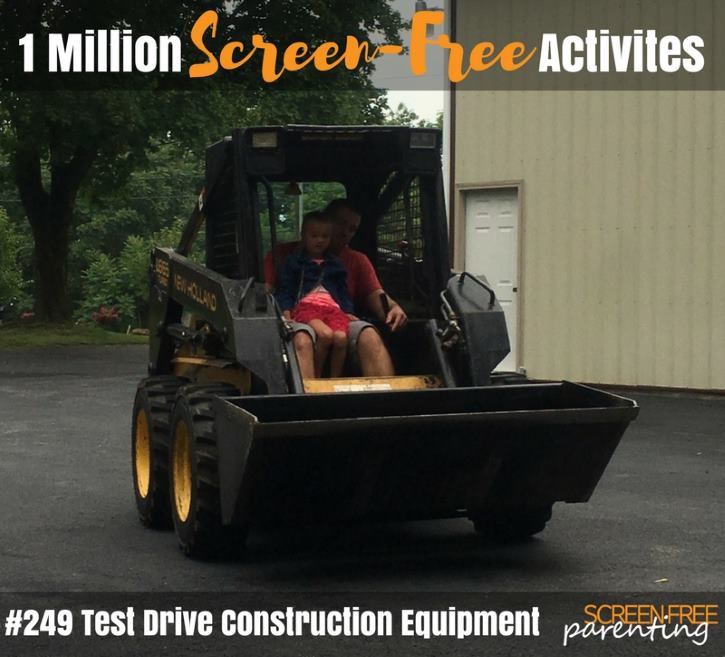 #249 Test Drive Construction Equipment
This one might be hard to pull off on a random day you are looking for something to do, but our kids are lucky enough to have a cool uncle with access to large tools so our kids got to take turns on the bobcat.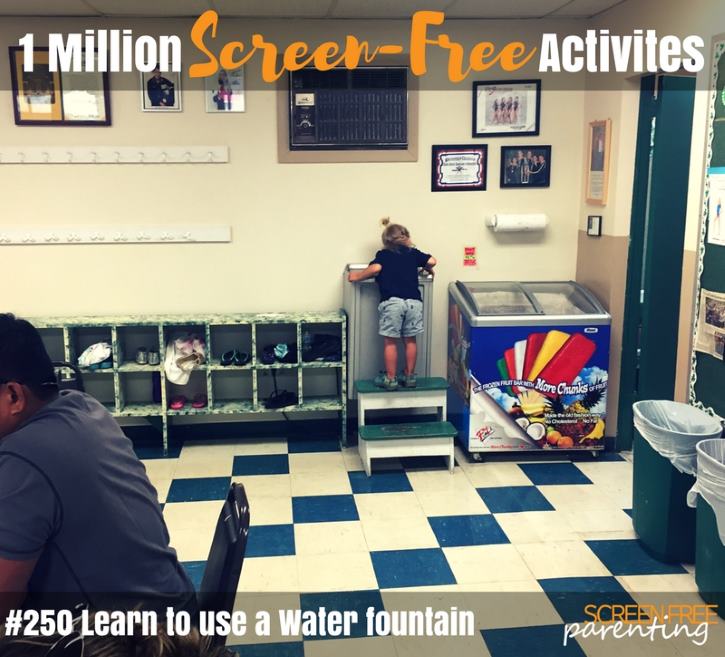 #250 Learn to use a Water Fountain
Our kids recently started taking gymnastics, which they love. The only issue is their ages places them in different classes. This means often the other sibling has to wait in the waiting room for an hour while the other kid tumbles and bounces. This waiting experience is awful for most children it seems and many parents turn to screens in this situation. Of course, there are alternatives like bringing a waiting place bag, which most (including me) do not.  I happened to forget ours, so our little man was causing lots of trouble until he discovered the water fountain.  20 minutes into it, he was completely soaked, but starting to get the hang of it.
Stay tuned for more activities next week or go back and review everything up until now. Sign up for our newsletter to get 5 activities each week!

Join The Revolution
Sign up to have great articles like this one sent right to you in our Screen-Free Parenting weekly recap email.
*This post contains Amazon Affiliate links for your convenience. If you choose to make a purchase, Amazon pays Screen-Free Parenting a small referral fee at no additional charge to you.