We are on a mission to provide a list of 1 million simple things to do with kids instead of turning to media, a tablet, or a tv. Here are this week's easy screen-free activities for you to enjoy with your young kids. These are simple things we recently did with our kids and we share them with you to keep you thinking. Do these five or use them as a jumping-off point for screen-free fun. All activities are born out of our S.P.O.I.L. System which is our psychologically-based system for prioritizing child's play.
To view the original 1 Million Screen-Free Activities post click here.
To view last week's activities click here.
Get 5 Activities in your inbox weekly!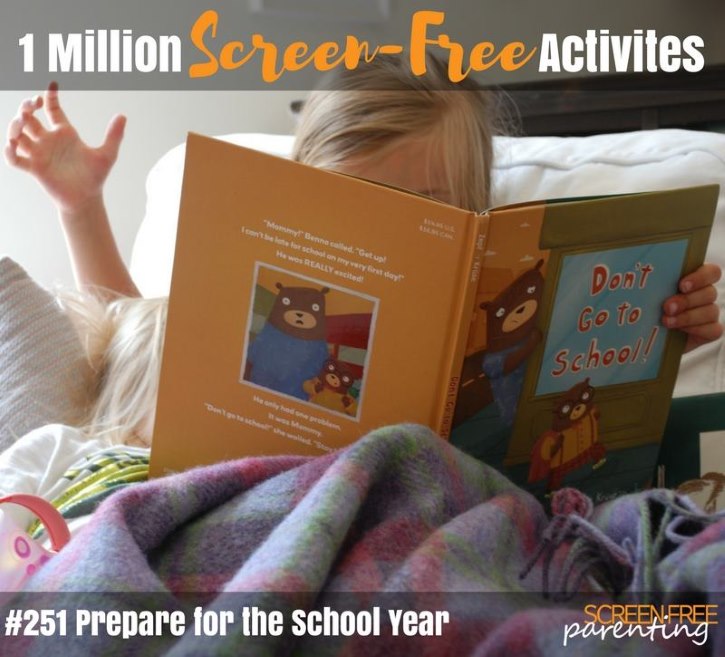 #251 Prepare for the School Year
As our kids get older both our kids and us parents are preparing ourselves emotionally for longer school days. We have talked a lot about what this fall's schedule will feel like Monday through Friday so that our kids are ready for the transition. Discussing life changes like the start of school go much smoother when your kids know what to expect. We have also enjoyed reading Don't go to School which flips the script on the typical child's reluctance to go to school.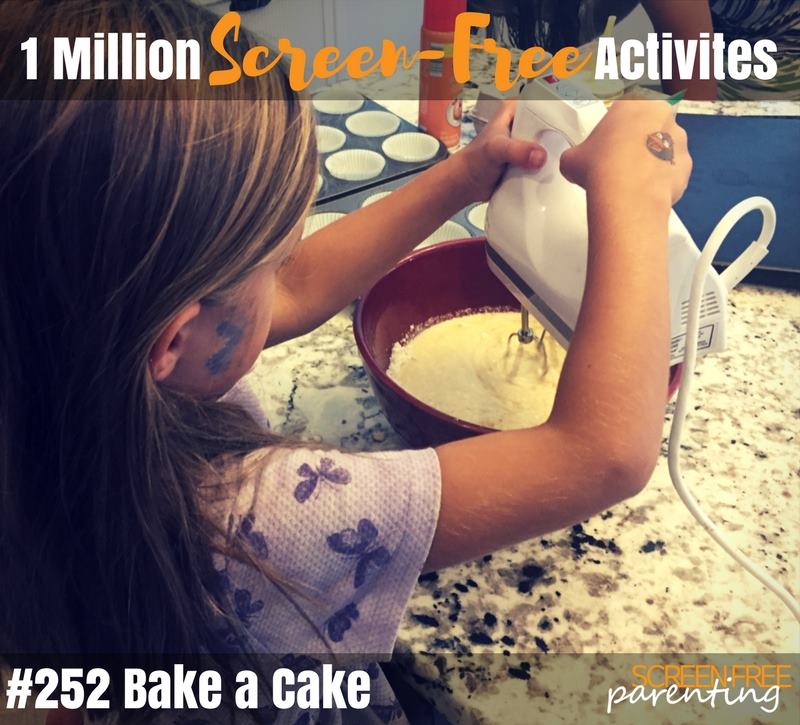 #252 Bake a Cake
Cooking and baking are great screen-free social activities for parents and children to experience together.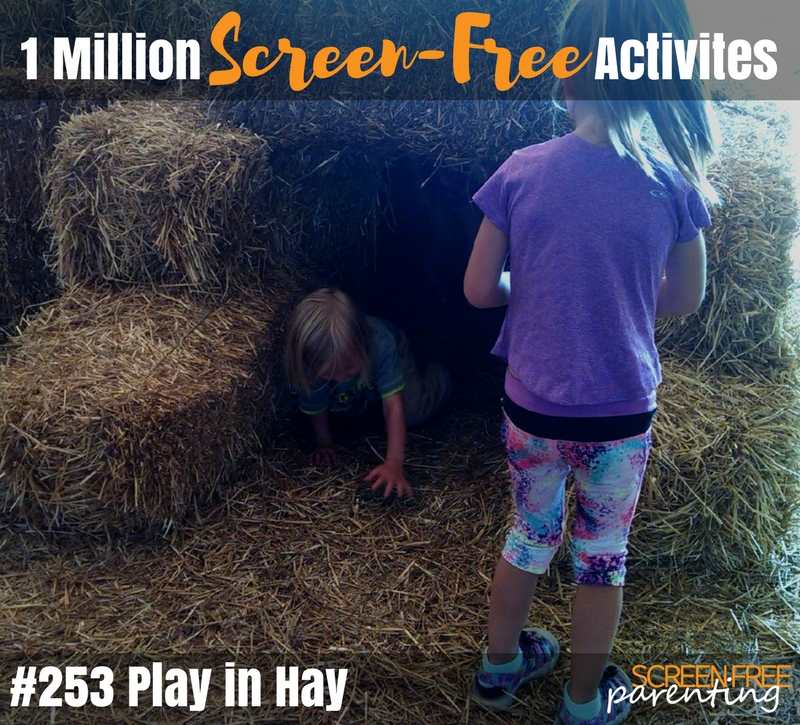 #253 Play in Hay
One of our favorite local farms/dairies has an annual farm fest and they set up loads of free fun farm activities like tours, petting zoos, hay rides and unique things like this hay tunnel. Check out your local farms to see if they do any community events.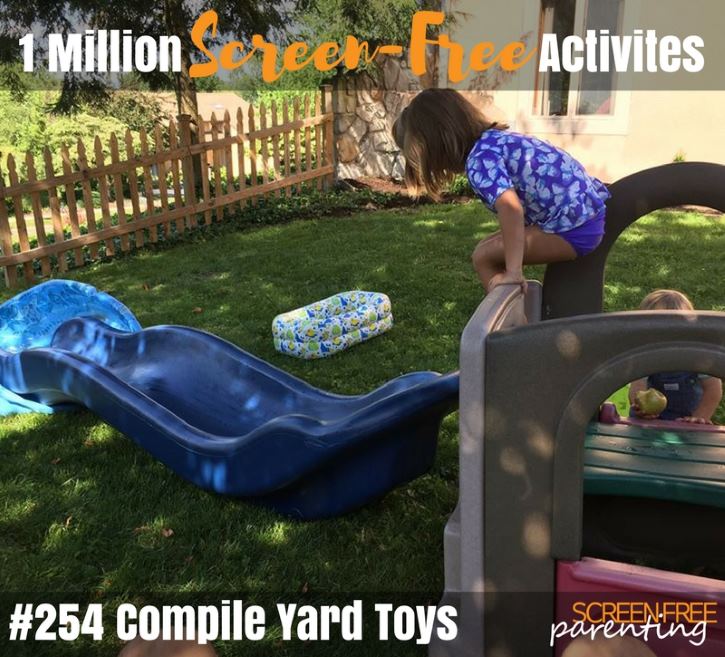 #254 Compile Yard Toys
I consider this a parenting win. One beautiful summer afternoon the kids were getting bored of the yard while I was relaxing in our adirondack chairs. To buy myself some time I didn't toss them an iPad, instead, I prolonged the outdoor fun by stacking a bunch of random kid's yard toys together and made a makeshift water slide including a Step 2 Climber and an extra playset slide leading to a baby pool. This resulted in at least an hour of fun for the first day and this entertained them many other afternoons. In fact, my kids have enjoyed this slide way more in the grass than they did when it was attached to their swing set clubhouse.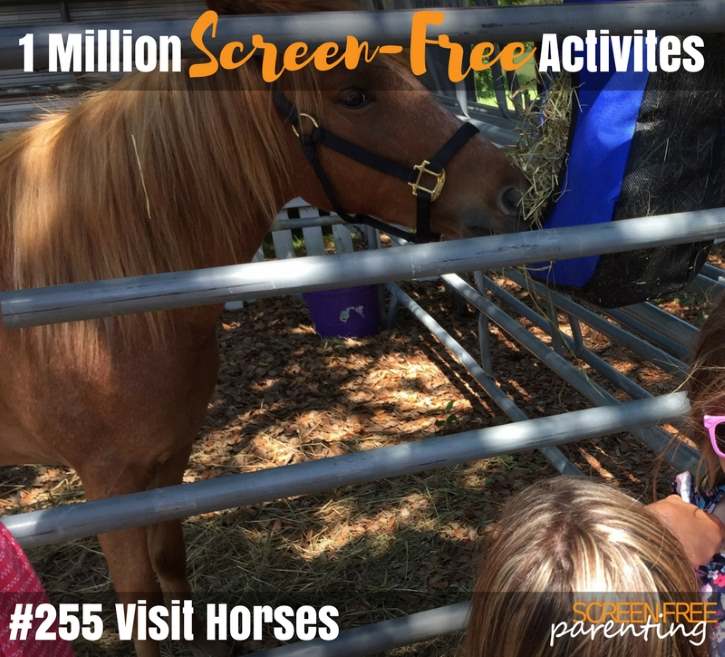 #255 Visit Horses
Do your kids love animals but you don't want to commit to a full day at the zoo, maybe there is a local animal rescue league, boarding facility, or farm with some visiting hours where you could interact with some unique animals that your kids will enjoy. Each summer we vacation in the Outer Banks for North Carolina and always visit the wild horses.
Stay tuned for more activities next week or go back and review everything up until now. Sign up for our newsletter to get 5 activities each week!

*This post contains Amazon Affiliate links for your convenience. If you choose to make a purchase, Amazon pays Screen-Free Parenting a small referral fee at no additional charge to you.
** Our copy of Don't Go To School was provided by the publisher in exchange for an honest review. As always opinions are my own.