We are on a mission to provide a list of 1 million simple things to do with kids instead of turning to media, a tablet, or a tv. Here are this week's easy screen-free activities for you to enjoy with your young kids. These are simple things we recently did with our kids and we share them with you to keep you thinking. Do these five or use them as a jumping-off point for screen-free fun. All activities are born out of our S.P.O.I.L. System which is our psychologically-based system for prioritizing child's play.
To view the original 1 Million Screen-Free Activities post click here.
To view last week's activities click here.
Get 5 Activities in your inbox weekly!
#261 Update a Daily Calendar
We have a daily calendar hung by our breakfast table and enjoy taking it down and talking with our 5-year-old about the detail of the day. She enjoys it and I also feel it helps prepare her and her brother for the activities and/or schedule of the day.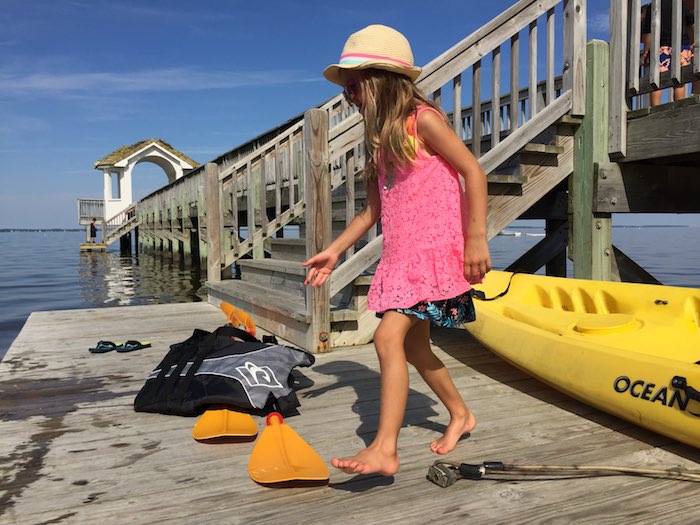 #262 Kayaking
We recently visited the beach and the kids enjoyed exploring the calm waters of a protected sound via a double kayak. Check your area for local kayaking options.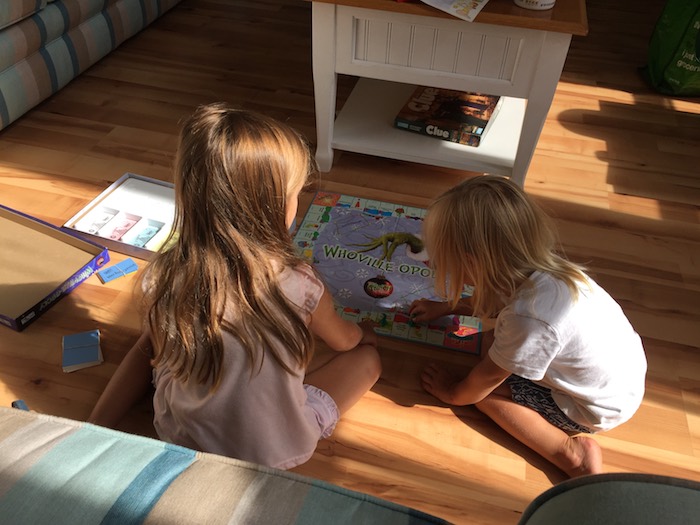 #263 Play Monopoly
If you have some full one-on-one time with your child, kids games are an awesome way to connect with your kids. Classic Monopoly is a little ahead of our 2 and 5-year-old, but they recently enjoyed exploring the different pieces of the game. Monopoly Jr. is a great option for 5 to 7-year-olds.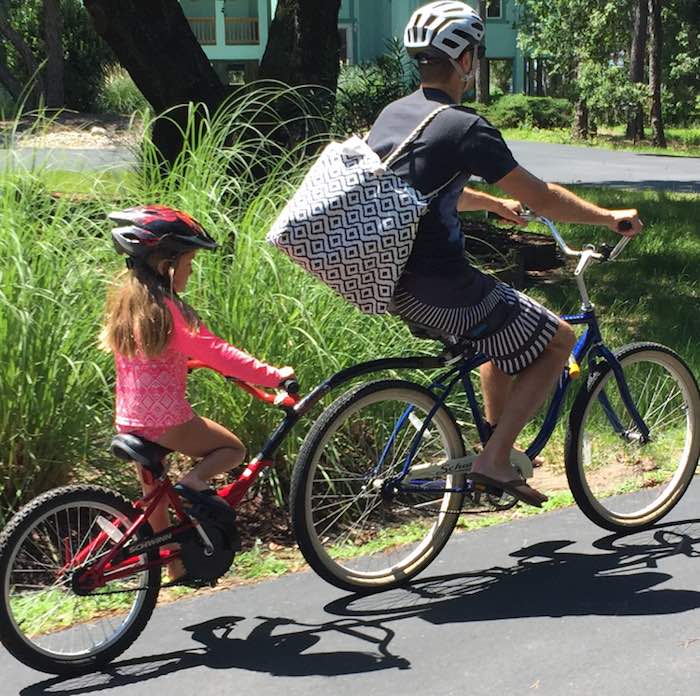 Our 5-year-old has not yet mastered a bike without training wheels. When she does bike herself, it is a bit slow and she often needs a boost up hills.  We recently got a bike trailer for her and we all love it. After hooking it up to my beach cruiser, we found that as a family we could travel at our usual pace and my daughter loved that she could help pedal. The bike trailer has actually boosted her solo bike-riding skill. This is a must-have if you are a biking family like us.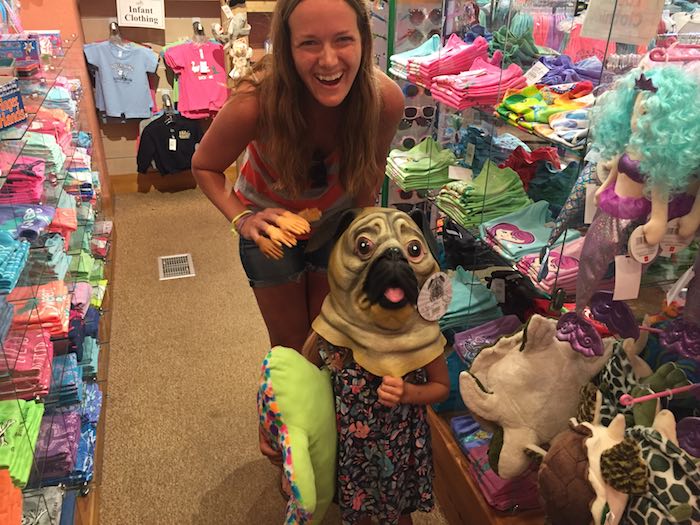 #265 Try on Costumes
We recently had way too much fun trying on silly costumes in a small shop and we suggest you do the same. If we are ever planning to kill some time in a store, we always warn our kids before shopping that we will not be buying anything to avoid heartache and meltdowns. In case you are interested, this creepy pug mask is available on amazon here.
Sign up for the email list to get more activities next week or go back and review everything up until now. Sign up for our newsletter to get 5 activities each week!

*This post contains Amazon Affiliate links for your convenience. If you choose to make a purchase, Amazon pays Screen-Free Parenting a small referral fee at no additional charge to you.