We are on a mission to provide a list of 1 million simple things to do with kids in place of screen-time. Here are this week's easy screen-free activities for you to enjoy with your young kids. These are simple things we recently did with our kids and we share them with you to keep you thinking. Do these five or use them as a jumping-off point for screen-free fun. All activities are born out of our S.P.O.I.L. System which is our psychologically-based system for prioritizing child's play.
To view the original 1 Million Screen-Free Activities post click here.
To view last week's activities click here.
Get 5 Activities in your inbox weekly!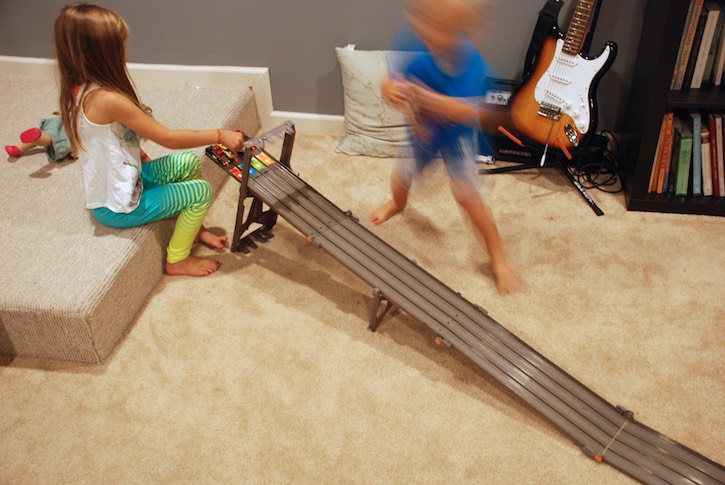 #271 Hot Wheels Drag Racing
This is one of my personal favorite activities. We got this really fun 4-lane folding Hot Wheels racetrack at a yard sale for a few bucks and our kids (and I) love it. It immediately settles a debate over which car is faster. We once ran elimination rounds of our entire collection to determined exactly which matchbox car was indeed the fastest. Oddly it was a boring silver early 1990's Mercedes sedan. You can make your own racetrack out of the cardboard rolls from wrapping paper or a long carpet tube, but the launch is always tricky. These tracks ensure all cars leave at the same time which is nice. Our particular track is rather expensive, but a newer six-lane version is half the price. Don't want to spend that much? There is a $15 short track available or you could search the used market.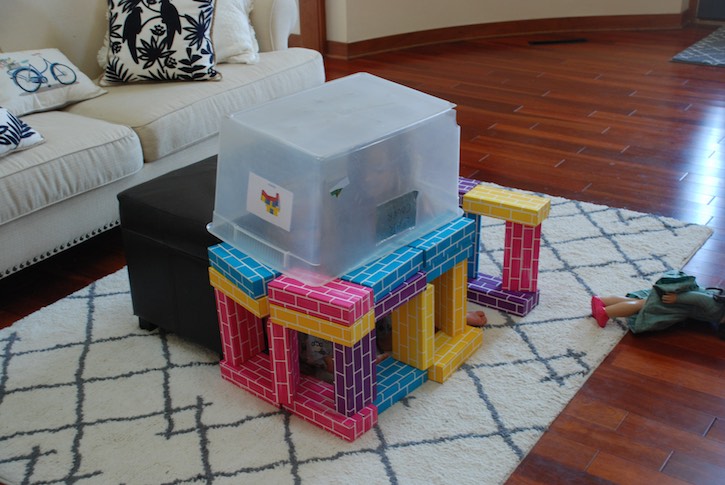 #272 Cardboard Building Block Houses
Our kids are often building make-shift structures in the house. On this day our daughter was making a doll house out of cardboard building blocks and decided she wanted to try to make one large enough for her and her brother, so I helped them out and we used the block storage container as the roof.  Good times.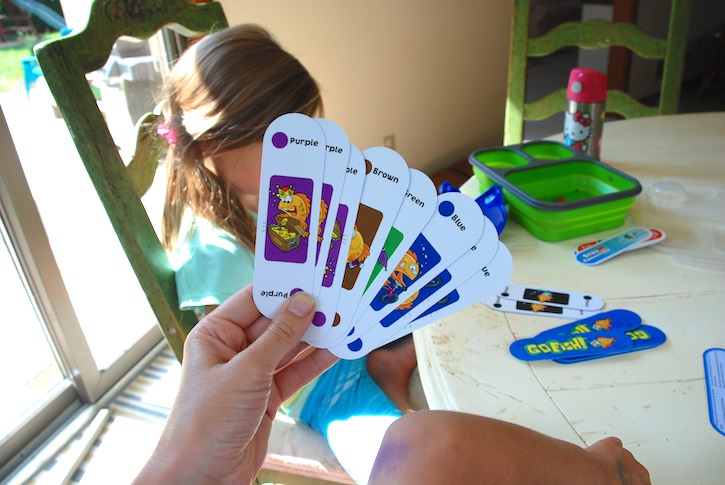 #273 Play Go Fish
We love playing games together. Melissa and Doug makes a nice 3 classic kid's card game set that includes Go Fish, Old Maid and Rummy.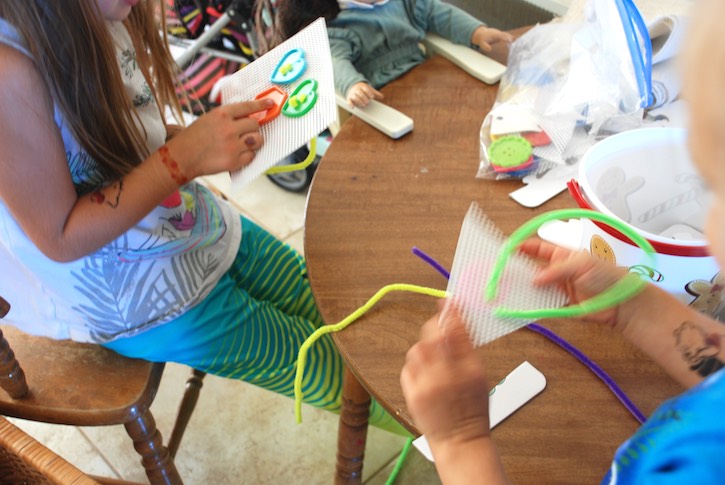 #274 Large Button Pipe Cleaner Sewing Job
For this job we simply took some large buttons, pipe cleaners and some mesh plastic canvas boards and tasked the kids with sewing the buttons to the boards. This job is in our Montessori Bookshelf and is good for fine motor development.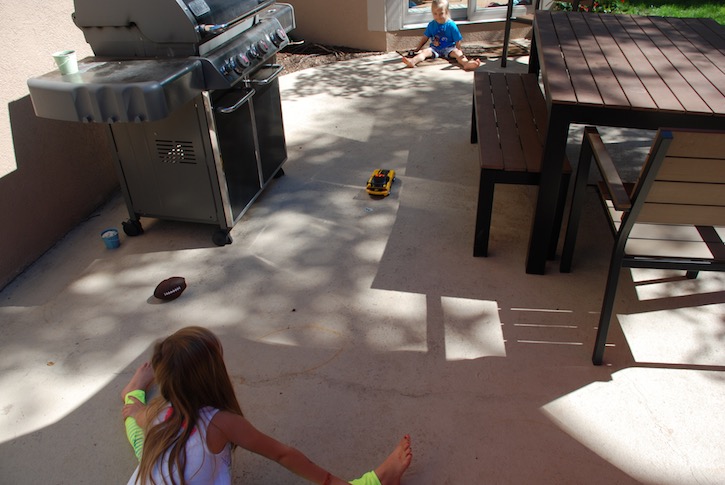 #275 Back-and-Forth Car Passing
The kids came up with this one on their own one day and they kept coming back to it for a few days, so it must have been fun for them. My son is a little young for catch and he is obsessed with cars so this was a great alternative activity for him.
For more screen-free fun, sign up for our weekly newsletter for Techwise Parenting Articles and creative screen-free activities.
Join The Revolution
Sign up to have great articles like this one sent right to you in our Screen-Free Parenting weekly recap email.

*This post contains Amazon Affiliate links for your convenience. If you choose to make a purchase, Amazon pays Screen-Free Parenting a small referral fee at no additional charge to you.