We are on a mission to provide a list of 1 million simple things to do with kids in place of screen-time. Here are this week's easy screen-free activities for you to enjoy with your young kids. These are simple things we recently did with our kids and we share them with you to keep you thinking. Do these five or use them as a jumping-off point for screen-free fun. All activities are born out of our S.P.O.I.L. System which is our psychologically-based system for prioritizing child's play.
To view the original 1 Million Screen-Free Activities post click here.
To view last week's activities click here.
Get 5 Activities in your inbox weekly!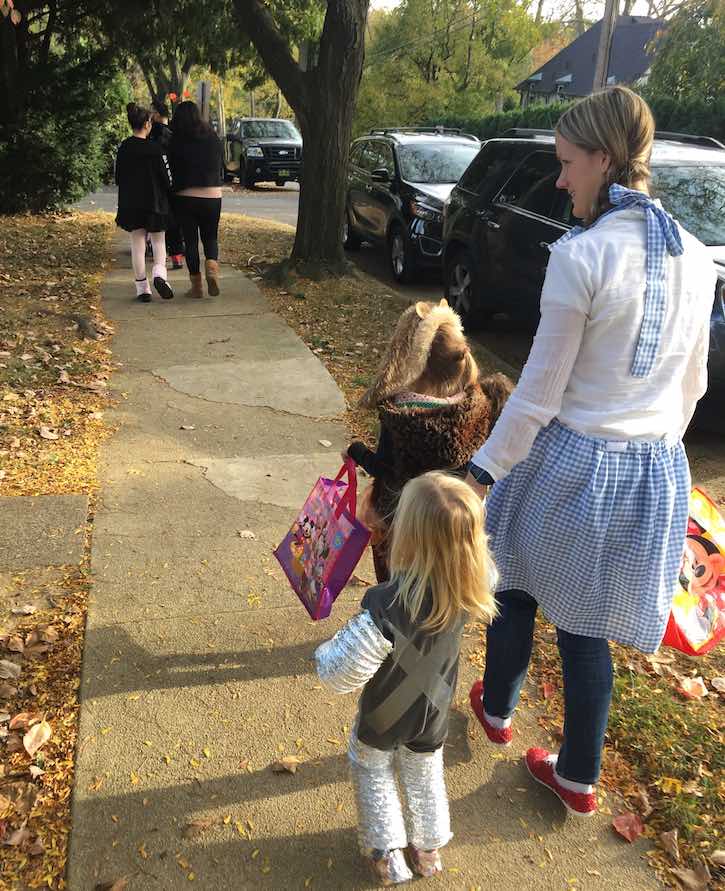 #276 Go Trick-or-Treating
No instructions necessary here and this one is so obvious (around Halloween) that we almost didn't include it. But, since Halloween is one of our favorite holidays, we decided it needed to be here. Halloween is also a great opportunity for teaching basic social skills and gratitude. See more here: The Learning Opportunity that is Trick-or-Treating.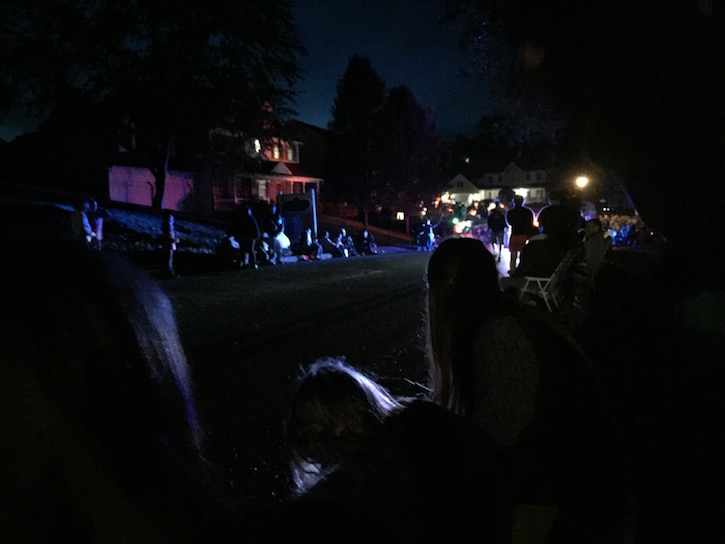 #277 Attend a Halloween Parade
We are huge parade fans. We love them because of the bands, the outdoors and our kids love the candy. No parade brings more treats than a good halloween parade.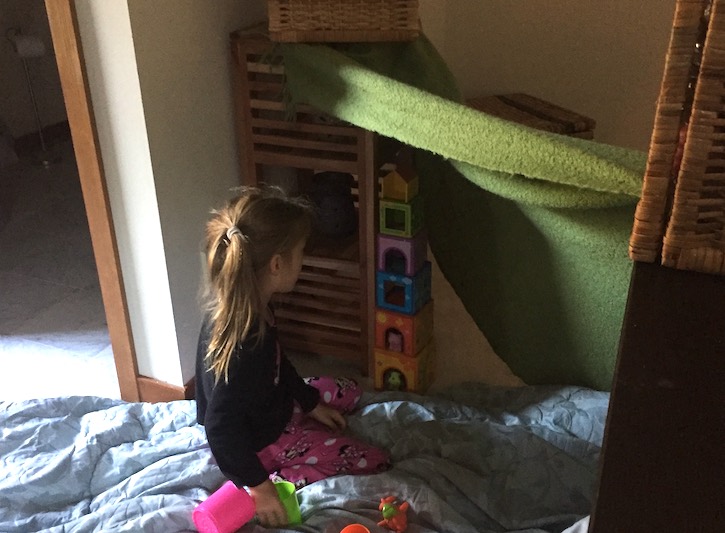 #278 Build a Tower
Forget Saturday morning cartoons, here are two great ideas for your next Saturday morning. I needed to make breakfast this past Saturday while Dr. Screen-Free Mom slept in. To keep the kids entertained, I stretched some blankets across some furniture and sectioned off part of the living room as a "fort" and told them to play quietly. They have some toy bins in that space so I knew they would come up with something. I came back 15 minutes later after breakfast was done and my son had his whole bin of cars spread around and my daughter had built a block tower house and was talking to her "pets" in our Djeco Nesting Blocks and Animals set. After 5 years, we still have a remarkable number of the animals that coincide with each stackable house. So, build a fort or build a tower, I'm not sure which to give credit to for my 15 minutes of quiet as I made this Saturday's breakfast.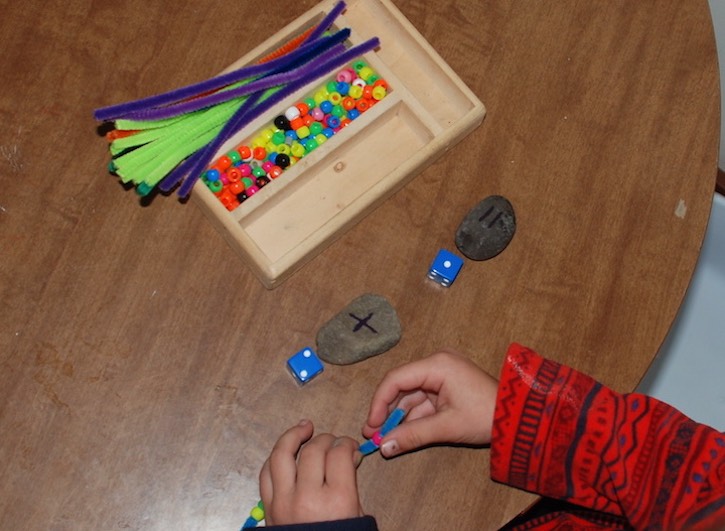 #279 Bead Math Job
For this Montessori inspired job that we keep in our Montessori shelf in the kitchen I included two die, a rock with a plus sign and rock with an equals sign, several pipe cleaners and some pony beads. My 5-year-old is charged with rolling the die, counting the dots and then placing that number of beads next to the "equals" rock. Then once she has the correct number she can add feed the beads onto the pipe cleaner and eventually make a bracelet or necklace.  Our 2-year-old likes to make necklaces without the math component, which is a great fine-motor development job.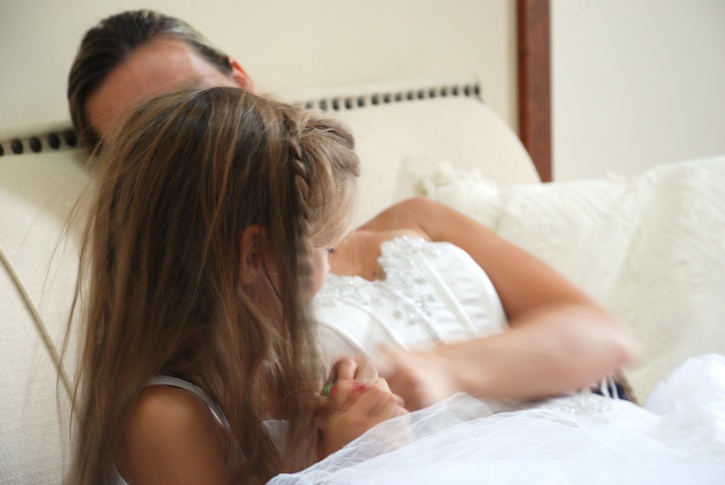 #280 Break Out Old Formal Wear
We attended a few weddings this past Summer and now "playing" wedding is great fun for our children. Our kids enjoy when we partake and dress up in old formal wear (wedding dresses, bridesmaids dresses, suits, etc.). On this particular day, our daughter chose to wear her flower-girl dress while Dr. Screen-Free Mom tried on her wedding dress.  I wore my old ill-fitting tuxedo and made everyone laugh.
For more screen-free fun, sign up for our weekly newsletter for Techwise Parenting Articles and creative screen-free activities.
Join The Revolution
Sign up to have great articles like this one sent right to you in our Screen-Free Parenting weekly recap email.

*This post contains Amazon Affiliate links for your convenience. If you choose to make a purchase, Amazon pays Screen-Free Parenting a small referral fee at no additional charge to you.