We are on a mission to provide a list of 1 million simple things to do with kids in place of screen-time. Here are this week's easy screen-free activities for you to enjoy with your young kids. These are simple things we recently did with our kids and we share them with you to keep you thinking. Do these five or use them as a jumping-off point for screen-free fun. All activities are born out of our S.P.O.I.L. System which is our psychologically-based system for prioritizing child's play.
To view the original 1 Million Screen-Free Activities post click here.
To view last week's activities click here.
Get 5 Activities in your inbox weekly!
Join The Revolution
Sign up to have great articles like this one sent right to you in our Screen-Free Parenting weekly recap email.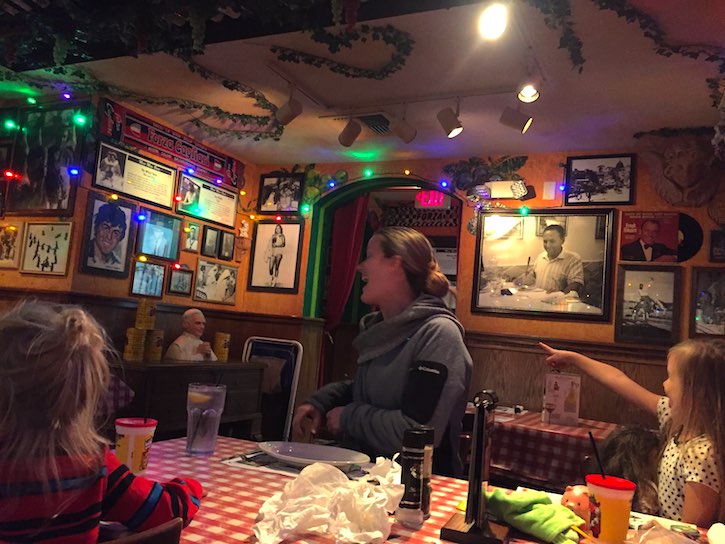 #281 Play I Spy
We recently went out to a Bucca Di Beppo restaurant for a family dinner. We went on the tour of the restaurant and our kids were in awe of all that junk! We made the junk into a fun game of "I spy" that lasted the entire meal and was fun for everyone.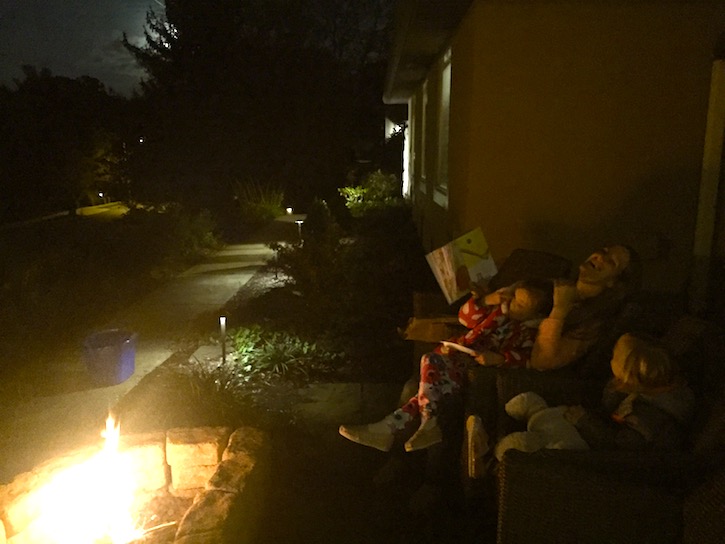 #282 Fireside Storytime
Our kids have collected so many sticks from their daily walks that it was becoming a hazard by the garage door. This weekend, we had our first "burn" of the year in our fire pit. The fire resulted in so many questions that it was a great screen-free activity all by its self, but we made the fire fun last longer by making 'smores and doing their bedtime stories by the fire. My inquisitive and fearless 2-year-old son, got lots of fire safety lesson from me. The next morning the kids were also very interested in exploring the charred remains of the wood we burned. My daughter wrote her name on our sidewalk with the charred wood like it was sidewalk chalk, which was surprising to her.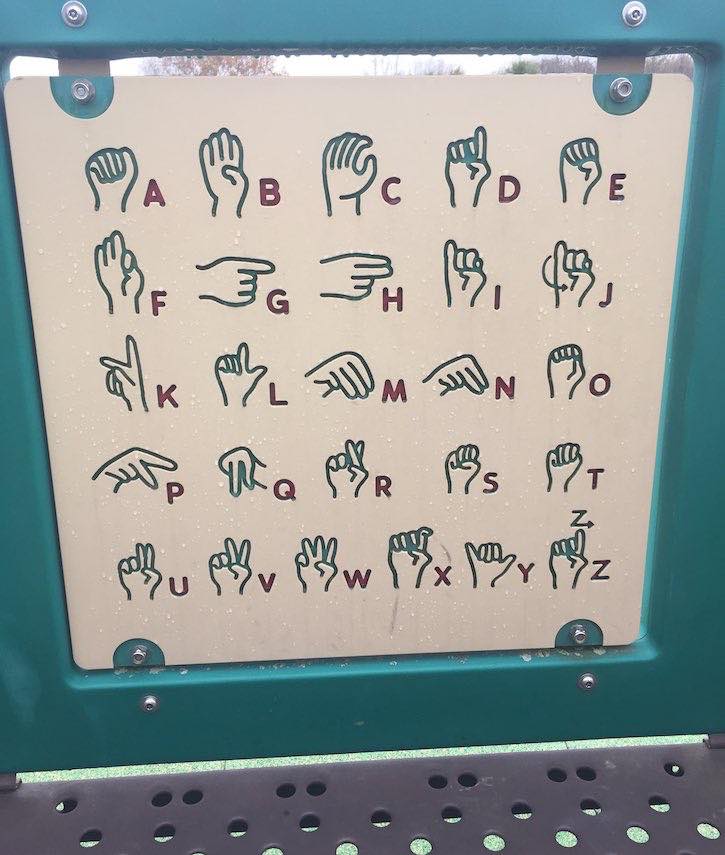 #283 Practice Sign Language
We recently visited a new park (Wilson Farm Park in Chester County) while on a longer day trip and came across an all abilities playgroud that had lots of great activities for children. One such activity was this sign language board and we taught our children how to sign their names.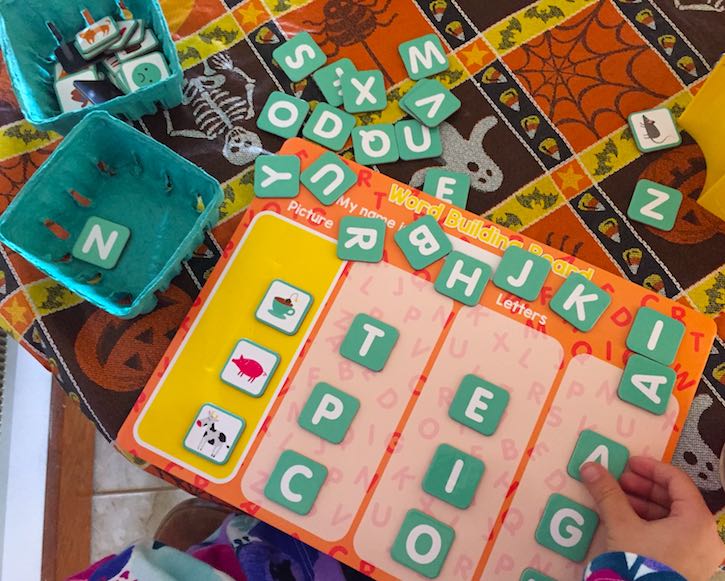 #284 Word Builder Board
We got this cool word builder board and our 5-year-old is just the age for it. I couldn't find the same one we have on amazon, but this Three Letter Word Builder Board one actually includes more than the kit we have.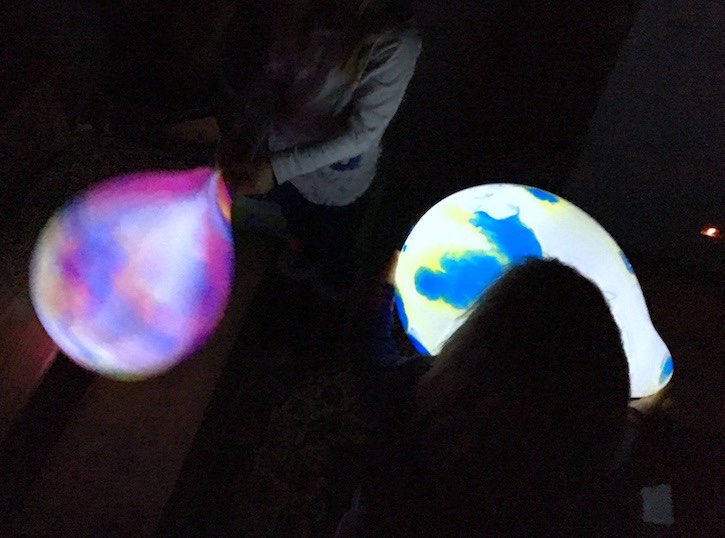 #285 Glow Balloons
There is rarely a moment where there are not balloons flying or lying around our house. The grandparents recently bought our kids these great Illooms Marble LED Balloons and the kids absolutely love them. We played with them in the basement so we could have total darkness. 
For more screen-free fun, sign up for our weekly newsletter for Techwise Parenting Articles and creative screen-free activities.

*This post contains Amazon Affiliate links for your convenience. If you choose to make a purchase, Amazon pays Screen-Free Parenting a small referral fee at no additional charge to you.