We are on a mission to provide a list of 1 million simple things to do with kids in place of screen-time. Here are this week's easy screen-free activities for you to enjoy with your young kids. These are simple things we recently did with our kids and we share them with you to keep you thinking. Do these five or use them as a jumping-off point for screen-free fun. All activities are born out of our S.P.O.I.L. System which is our psychologically-based system for prioritizing child's play.
To view the original 1 Million Screen-Free Activities post click here.
To view last week's activities click here.
Get 5 Activities in your inbox weekly!
Join The Revolution
Sign up to have great articles like this one sent right to you in our Screen-Free Parenting weekly recap email.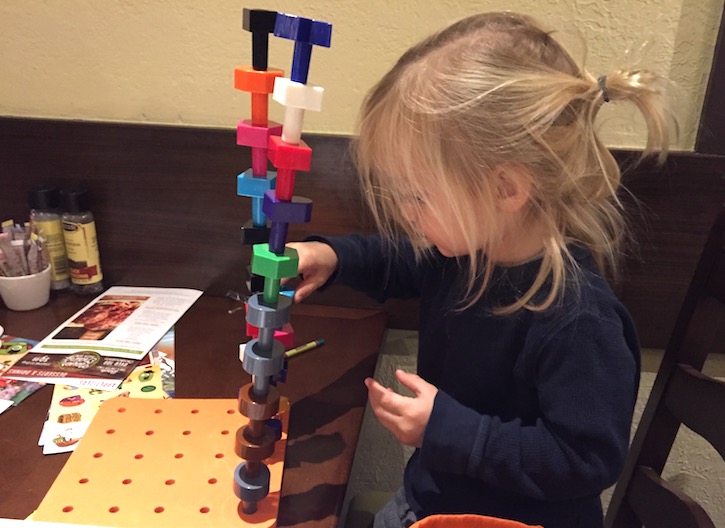 #291 Stacking Peg Board
This stackable peg board job was a recent grandparent gift and it allowed us to enjoy a mostly-quiet dinner out at a restaurant.  We also added it to our Montessori shelf this week and it performed well with both our two and five-year-old. Kids can simply stack them or create patterns with the various shapes and colors.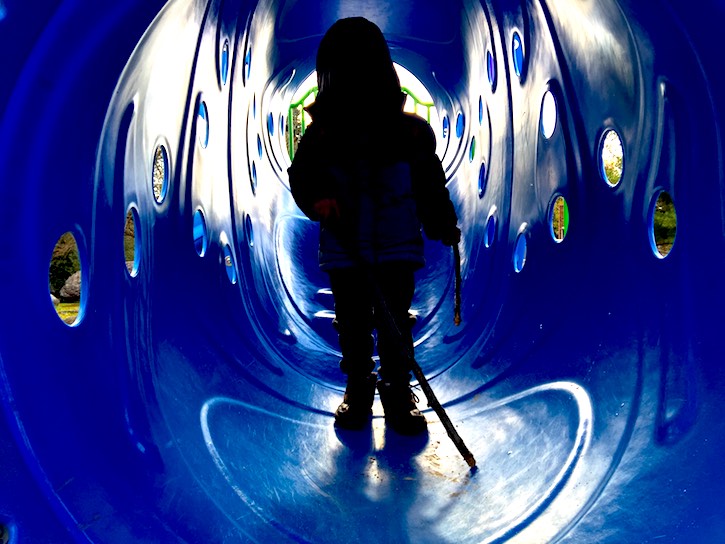 #292 Playground Tubes
We go to the park more than most families. On this day, I picked my son up from school and his sister was staying late for an after school program. It was 43 degrees and windy. When it started raining so we took shelter in this tube. The rain didn't last long and we both had a great time. Our attitude is: when in doubt, regardless of the weather, go to the park. It always seems colder from inside the house.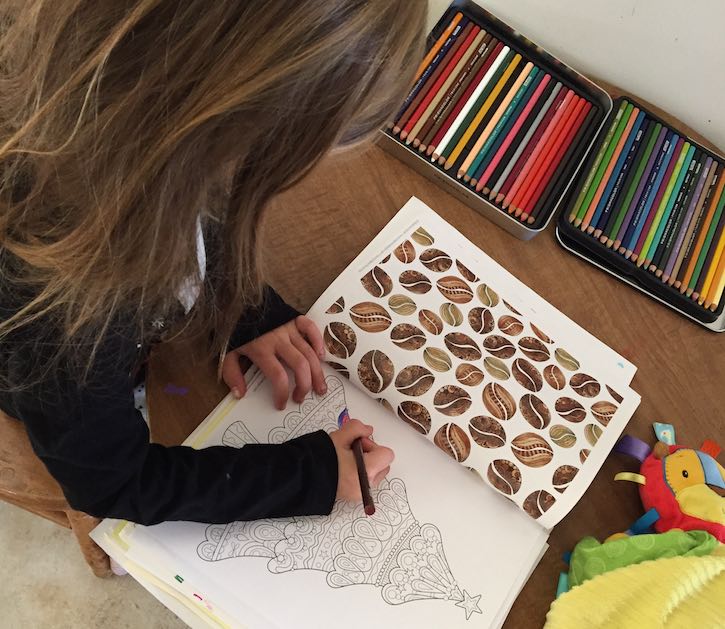 #293 Adult Coloring Books
My kids grandparents like adult coloring books and have some very high quality books, pencils and markers. This winter-themed book made it's way half-colored over to our house and my daughter enjoyed the detailed work.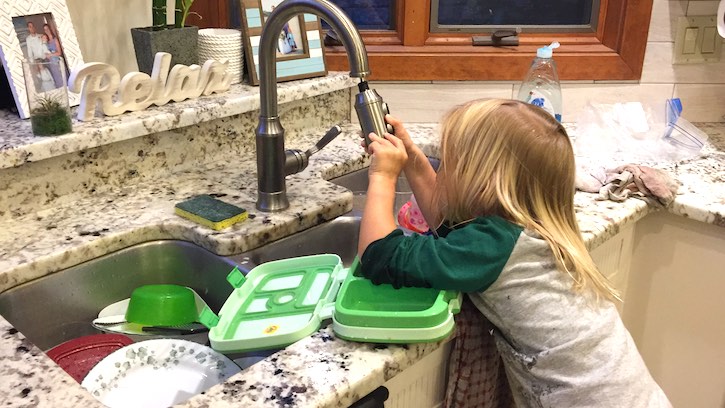 #294 Wash Dishes
We try to get our kids to do morning and afternoon chores daily. We write about our mostly-successful chore routine in our post Help Your Kids Help You: The Research on Chores in Childhood. My two-year-old son is still a bit young for some chores, but one night while his sister emptied the dishwasher I tried teaching him how to wash a large pot and he loved it. He loves splashing in the tub and making bubbles so washing non-breakable pots, cups and plates has been a favorite activity this week. He gets completely soaked, but that's all part of the fun. (Shameless plug for a product we love… In this picture my son is washing his Bentgo lunchbox, which we like because they are leak-proof and the compartments are the perfect size for their little lunches. I particularly love the small dip circle in the middle because with ranch dressing, they almost always eat their veggies.)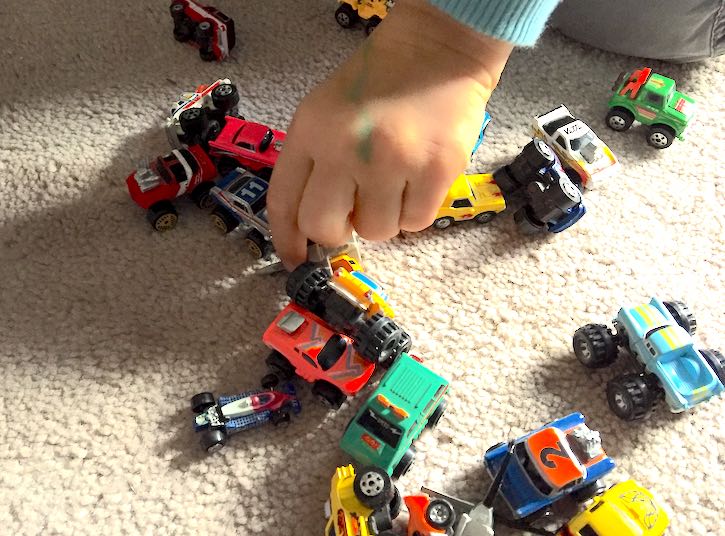 #295 Micro Machines
My parents kept most of my favorite toys from my childhood. Because of this, my kids love going to their house to explore my old toys. During a recent visit my son discovered my vintage Micro Machine collection. In case you were interested, it seems the Micro Machine brand is no longer in production. Micro Minis can be found here.
For more screen-free fun, sign up for our weekly newsletter for Techwise Parenting Articles and creative screen-free activities.
Join The Revolution
Sign up to have great articles like this one sent right to you in our Screen-Free Parenting weekly recap email.

*This post contains Amazon Affiliate links for your convenience. If you choose to make a purchase, Amazon pays Screen-Free Parenting a small referral fee at no additional charge to you.