We are on a mission to provide a list of 1 million simple things to do with kids in place of screen-time. Here are this week's easy screen-free activities for you to enjoy with your young kids. These are simple things we recently did with our kids and we share them with you to keep you thinking. Do these five or use them as a jumping-off point for screen-free fun. All activities are born out of our S.P.O.I.L. System which is our psychologically-based system for prioritizing child's play.
To view the original 1 Million Screen-Free Activities post click here.
To view last week's activities click here.
Get 5 Activities in your inbox weekly!
Join The Revolution
Sign up to have great articles like this one sent right to you in our Screen-Free Parenting weekly recap email.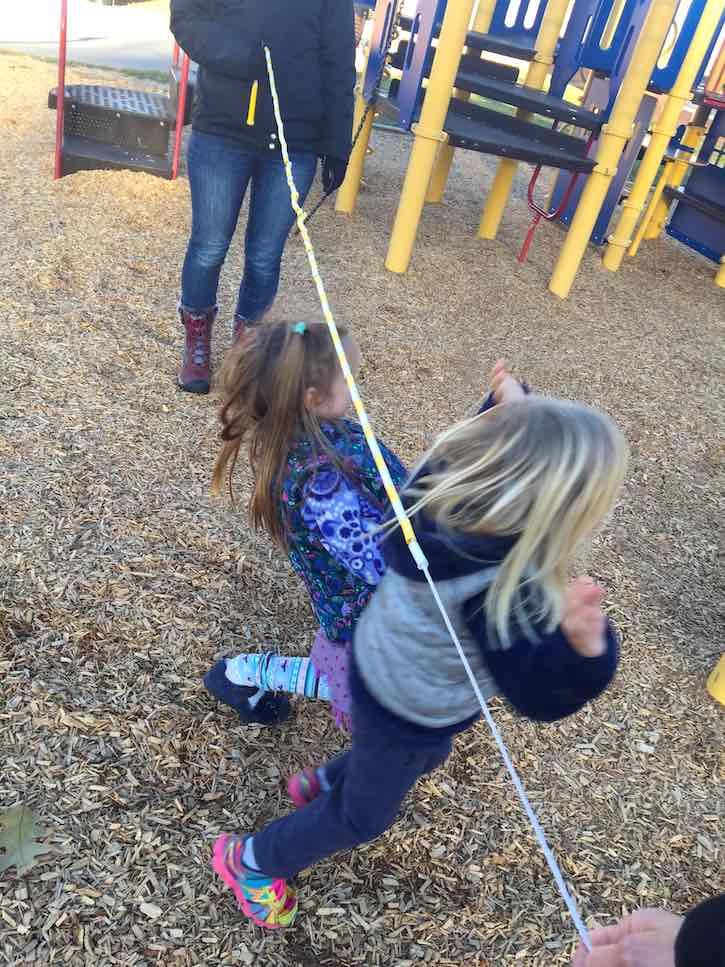 #296 Limbo
Earlier today we were enjoying the winter weather at our local park when we discovered an abandoned jump rope. The kids are too young to really jump rope, but they are perfect for doing the limbo. Our daughter taught us about "snake", which apparently is when you drop the line low to the ground and wiggle it like a snake and the kids try to jump over it as you gradually raise the height.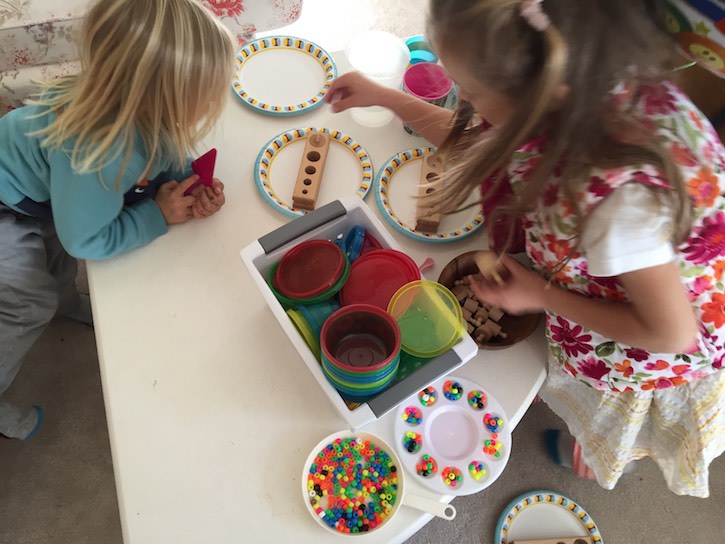 #297 Play Party
My kids love to play pretend party. In this recent "party," my son and I were issued a cupcake (take-and-toss containers), sprinkles (pony beads) and bread (Montessori cylinedar sorting trays). Once we decorated our cupcakes with sprinkles, a cake with candles (potted plant) was brought in and we all sang happy birthday. If this description was hard to follow, you need to spend more time playing pretend with your kids! They can make anything out of… anything!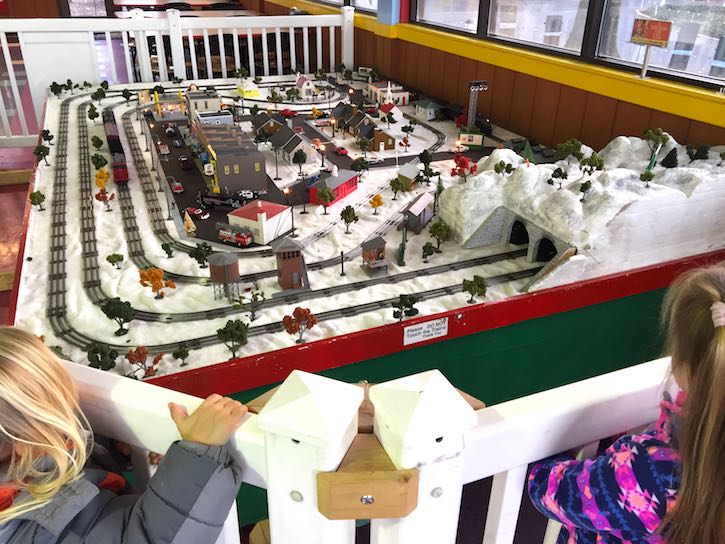 #298 Model Trains
My kids spent a surprising amount of time pointing out the smallest details in this little village. They even found a person up in a tree in the way way back and we determined this was intentionally done to entertain those who were really looking.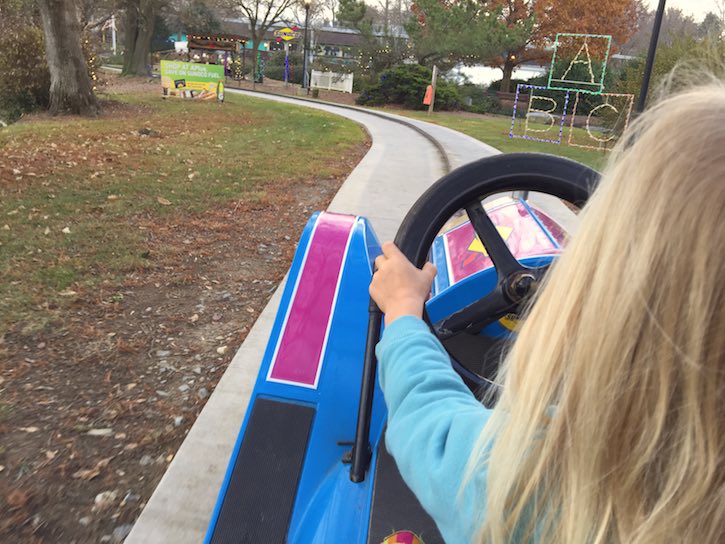 #299 Drive a Car
We are lucky to live close to Dutch Wonderland, a great amusement park tailored to young kids. One of their favorite rides is a gas powered car that allows them to steer, but is prevented from complete disaster via a track between the wheels.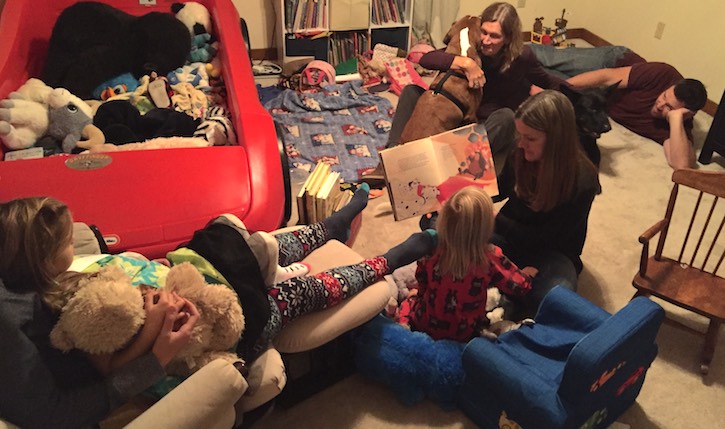 #300 Extended Family Story Time
Story time with extended family is how our thanksgiving ended this year. Our kids love "celebrity readers" although in this case mom still did the the reading of 101 Dalmatians. In case your curious, our night-time reading routine is usually 7 books. Our 5-year-old picks 5 books and our 2-year-old picks 2. This can take anywhere from a half hour to 45 minutes. If a chapter book is selected a chapter is considered a book. This extended reading time has helped both kids become huge fans of reading and helps them both wind down.
For more screen-free fun, sign up for our weekly newsletter for Techwise Parenting Articles and creative screen-free activities.
Join The Revolution
Sign up to have great articles like this one sent right to you in our Screen-Free Parenting weekly recap email.

*This post contains Amazon Affiliate links for your convenience. If you choose to make a purchase, Amazon pays Screen-Free Parenting a small referral fee at no additional charge to you.