We are on a mission to provide a list of 1 million simple things to do with kids in place of screen-time. Here are this week's easy screen-free activities for you to enjoy with your young kids. These are simple things we recently did with our kids and we share them with you to keep you thinking. Do these five or use them as a jumping-off point for screen-free fun. All activities are born out of our S.P.O.I.L. System which is our psychologically-based system for prioritizing child's play.
To view the original 1 Million Screen-Free Activities post click here.
To view last week's activities click here.
Get 5 Activities in your inbox weekly!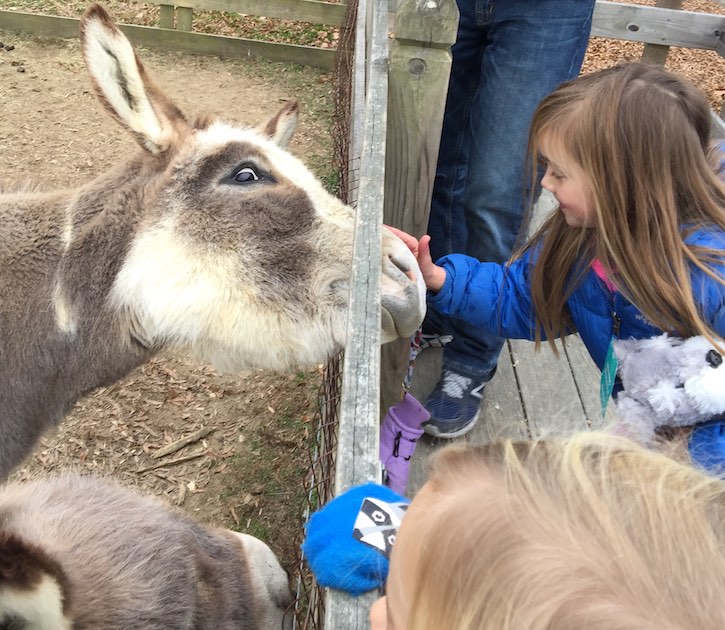 #306 Pet a Donkey
We recently visited a farm that had two adorable donkeys. The kids spent a good 15 minutes petting them. We talked about what they ate, what they did all day and we all had a great laugh when they would "hee-haw".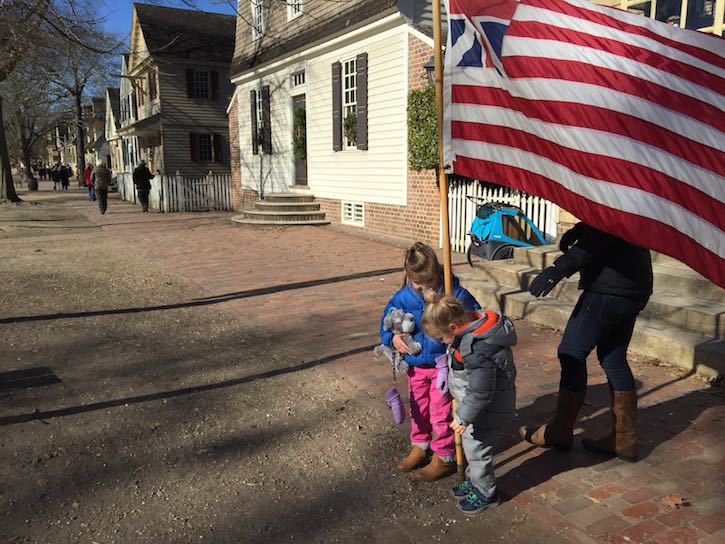 #307 Tour a Historic Town
Colonial Williamsburg (Virginia) has some interesting history lessons to offer. On our recent winter trip there, our kids enjoyed the tinsmith the most. There they learned about how they bend metal into cups, pots, and lanterns. Our daughter loved the Laura Ingalls Wilder Little House book series so this made the whole experience more relevant. We pretended we were visiting the "big city" to get supplies.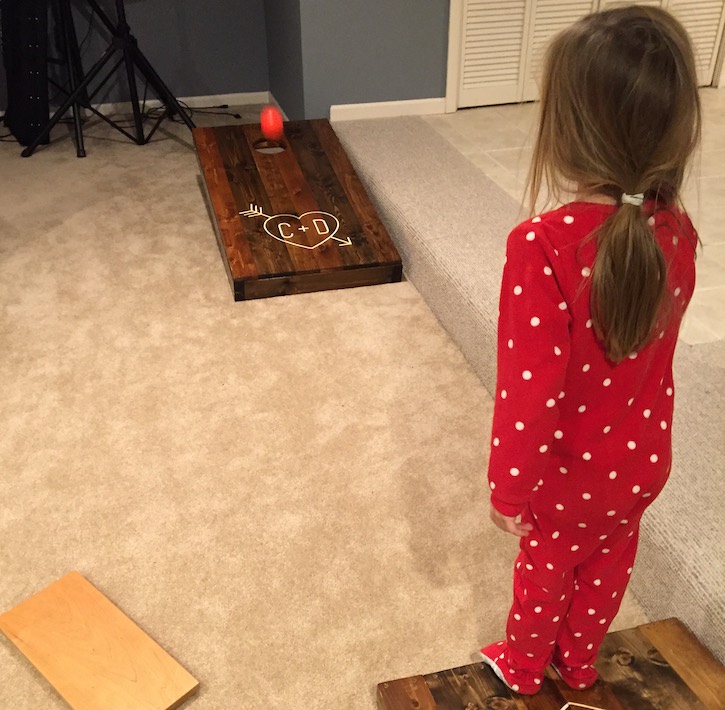 #308 Play Cornhole Indoors
We have a giant beanbag toss cornhole game set in our basement and on this particular day my daughter decided that some of our ball pit balls would be a great challenge for her to get in the hole. Thankfully we have ball pit balls readily available in nearly every corner of our basement so gameplay was convenient and easy.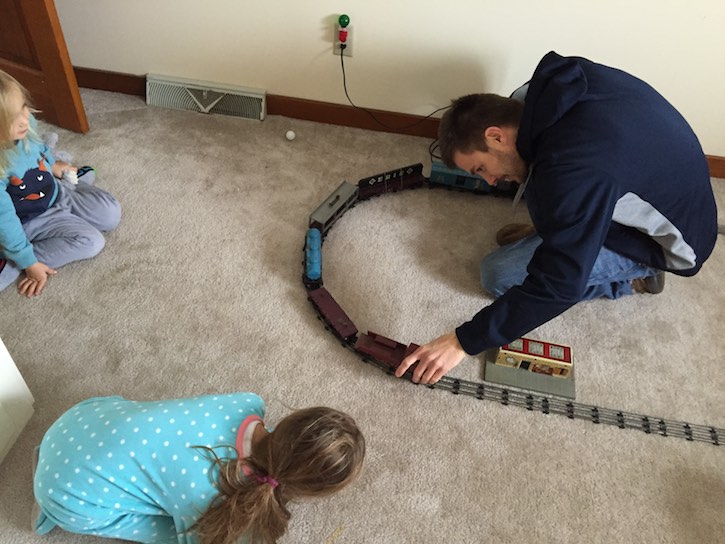 #309 Vintage Toy Trains
Our kids don't always wear pajamas, but on winter weekends, they do often wear them past noon. Anyway, while putting away holiday decorations I decided to show my kids the old vintage train I had as a kid complete with real smoke and sparks. It scared them, but I had fun.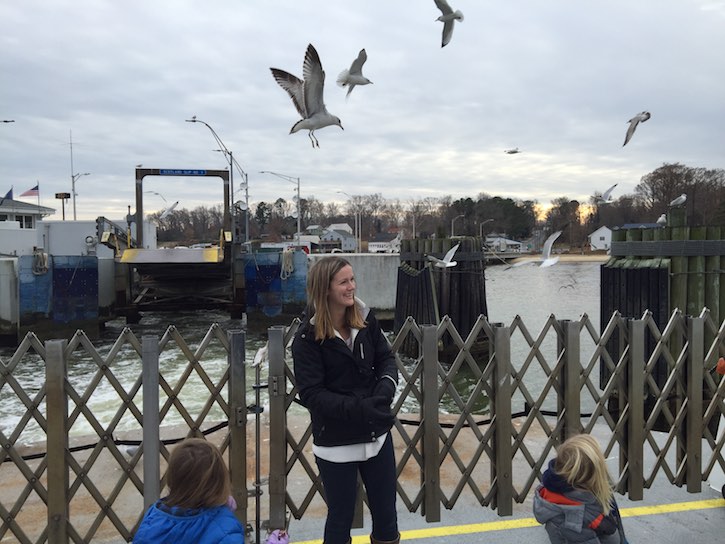 #310 Ferry Boat Rides
Another great side-trip we took while in Williamsburg, VA was on a free ferry boat across the St. John's river. It was our first family ferry boat ride. We have been reading the picture book Ferry Tail regularly at bedtime for years now, so we were all pretty excited. Watching the cars load was very interesting to our kids. They also enjoyed walking around the boat.
For more screen-free fun, sign up for our weekly newsletter for Techwise Parenting Articles and creative screen-free activities.
Join The Revolution
Sign up to have great articles like this one sent right to you in our Screen-Free Parenting weekly recap email.

*This post contains Amazon Affiliate links for your convenience. If you choose to make a purchase, Amazon pays Screen-Free Parenting a small referral fee at no additional charge to you.