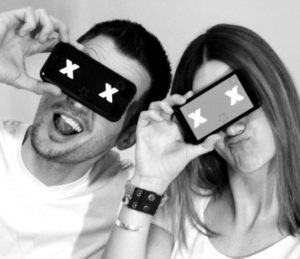 Screen Free Parenting is a counter-culture blog designed to support you wherever you are on the screen spectrum. Screen-free, screen-limiters or screen-embracers all deserve research-based information to help them make the best tech-wise choices for their families.
This site is also home to the research and practice of the child development-based S.P.O.I.L. system for prioritizing activities for your child's day. We will provide you with a ton screen-alternative activities to keep your kids happy and learning.
For the time being, we are screen-free parents. We have gotten our fair share of awkward stares and silences when we explain our four year old has never watched Doc McStuffins, Calilou, or pretty much any Disney movie. Screen-free may not be for everyone. But, it's working great for us right now.
We realize most people do not take a screen-free philosophy to parenting. And, we want to support you wherever you are on the screen-spectrum. We also know there are plenty of moms, dads, aunts, uncles, grandparents, teachers and therapists who think screens are over-used, just like us.  Limiting screens is incredibly freeing, boredom is the friend of creativity, and your child's brain is an amazing thing.  So, if you are not ready to go full-on 1940's and throw your smartphone in the toilet, maybe you are willing to see how it is we parent screen-free and why we think it's so great.
Head on over to Tech-Wise for some beefier articles on how to choose the best programs for your kids, reasons to limit screen-time for little kids and how to wean a screen habit. Or, if you are just here for fun, head on over to our Screen-Free Activities and see how we entertain our kids (and ourselves) without screens. If you are new to Screen-Free Parenting, scan this list of all our posts since the beginning of time to see what strikes your fancy.
Most importantly, join the Screen-Free Revolution by signing up for our e-mail list on this page, like us on Facebook, and follow us on Pinterest.  We promise to provide you with information on how to balance technology and inspiration on how to fill all that screen-free time.
As a final note, we do realize the hypocrisy of what we are doing (advocating for and documenting our screen-free lives on a screen), but we actually do believe that technology is a tool that if used carefully and thoughtfully can be positive.
If you want to know more about Screen-Free Mom and Dad, read About Screen-Free Mom and Dad.