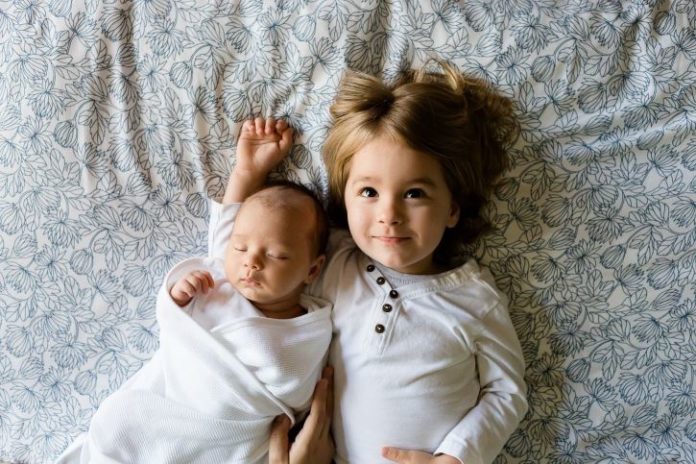 One of the many benefits of the huge and active Screen-Free Parenting Community we have created is that we learn how our readers are having screen-free fun and how they are struggling with limiting screens.
A common challenge that screen-free parents are discussing is staying screen-free with an older child when a new baby comes along. Especially if it's a transition from one kid to two, it can be challenging. However, I can say that we survived it quite well and are happy we stayed screen-free during that time. Before I give you some tips from our experience, I'd like to tell you why it's great to stay screen-free when a new baby comes along (if you can).
Reasons to Stay Screen-Free When the New Baby Comes
1.      Staying Screen-Free Until Age Two
As Screen-Free Mom, my goals are to stay screen-free past age two. However, the American Academy of Pediatrics still suggests the standard of remaining screen-free until age two (save for video-chatting, of course). I'm not sure how old your oldest child is but your new baby is not yet two-years-old. When you have multiple little kids, it is much easier to base the majority of your screen rules on the youngest member of the family. If you introduce screen-time for your two-year-old, your new baby is definitely going to get a healthy dose of screen-time before their second birthday.
2.      Screens are Not What Your Number One Needs
Sure, screens are a good quick fix when the older child is being clingy and the baby needs to nurse. However, screens are not what that older child needs, wants or is requesting. He or she is requesting your attention and shutting them up with something else is likely to backfire at some point. It will be a struggle in the beginning, but keeping screens out of the equation helps you keep that connection with number one and meet their needs when you can.
3.      Screens May Have Some Unintended Consequences on the New Sibling Relationship
One good reason to limit screen-time for all little kids is their likelihood to emulate what they see on screen combined with the amount of aggression that is shown in children's programming. On screens, sibling relationships are often depicted negatively, something that didn't initially cross our three-year-old's mind. Sure, you could describe it as naïve, but that's not a bad quality in a three-year-old, and she was able to determine the nature of her relationship with her brother on her own and it is quite positive.
4.      An Opportunity to Learn Self-Regulation
Your older child is likely at an age when they can begin to learn self-regulation: waiting a few minutes for mom or dad, being quiet when they don't want to and putting someone else's needs ahead of their own. Keeping screens out of the equation allows them more opportunities to practice these skills (no, they aren't going to do well every time, but they will be learning). Research increasingly shows that self-regulation is far more important than IQ.
Five Ways to Stay Screen-Free When the New Baby Comes
Most of our advice is not new. But, it works!
1.      A Lot of Education (Reading)
The education is for your older child. Talk to them at length about what a new baby is like and what the demands on your time will be. Share with them that sometimes when the new baby comes, you would love to play with them but that they will have to wait until the new baby is asleep/fed/etcetera. Base your conversations on your child's age and ability to understand. Have the conversations over and over again. There are many books designed to help older children understand and cope with a new siblings. Our favorites were Little Miss, Big Sis and Babies Don't Eat Pizza. We also spent a lot of time looking at pictures of our older child as a baby and talking about what that time was like. We even had our daughter memorize before her baby brother arrived that little babies only "eat, sleep, and cry" so she would have realistic expectations.
2.      A Special Place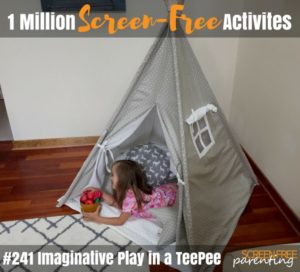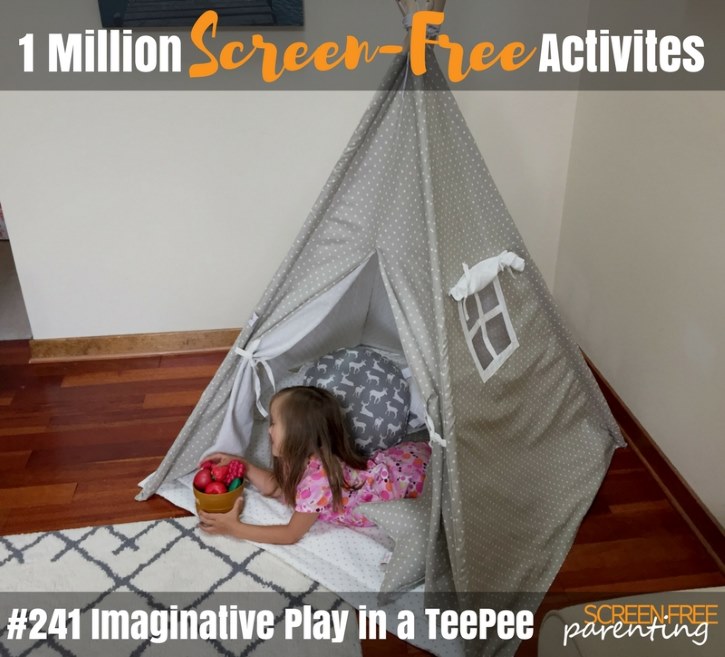 When our second child was born, I knew I was spending a lot of time nursing the baby and I wanted my daughter to have a special place she could enjoy during that time. I created a "special room" for her to utilize when I was nursing him and she loved this. We simply converted a small closet into a reading nook for her, complete with a comfy chair, books and a CD player for listening to music and audio books. See her reading nook here. Our choice of what do with that special place was based on her interests. She loves books. If she had been into toy cars, Legos or craft projects, we likely would have created a different space for her. Follow your child's interests and what you know will keep him or her interested and happy for a period of time.
3.      Some Special Activities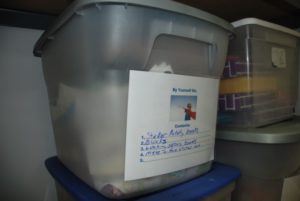 In preparation for all the time I knew I would be spending with the new baby, I made sure I had some special activities that I could pull out for my older child. I made these simple activities "special" in that she only had access to them when I was preoccupied with feeding or putting the baby down. Her favorites at the time were reusable sticker books, Surprise Picture Scratch Art, and cutting with appropriate scissors. We also developed several "by yourself" bins filled with random simple imaginative toys that she would get only when she needed to play by herself.
4.      Involve Them
I often involved my daughter in things like changing her baby brother's diaper and (as he aged) feeding him solids. However, honestly, it did not initially occur to me to involve her in nursing or putting him down to sleep. In my mind, those were times when I needed total silence to help the baby settle and fall asleep. Of course, I was wrong and while we did use her reading nook and "by yourself" activities a lot in the beginning, the best solution and what we ended up doing the most was just involving my older daughter in whatever I was doing with the baby. She sat with me while I rocked him to sleep or nursed him. I would often read to her while she cuddled in the chair with me while putting him down. This meant the little baby was read to even more. I was impressed that my daughter was able to follow some simple but tough rules (i.e. being quiet when I was transferring the baby to the crib, etc.).
Ultimately, this was the best solution for us because this is what my daughter wanted. She didn't want some special activity or screen-time. She wanted to be involved and she wanted to be with me and the baby. She was not jealous during these times and this is what worked best for us.
5.      Enlist Help
Suggestion number two (or three or four) above are going to be challenging in the beginning. Enlist help if you are capable. I had my parents and friends that would stop by to read to my daughter or play with her while I as busy with her little brother. If you are able to do this, plan ahead for it. People are always looking for ways to help in the beginning, so let them know that this is a way you could use their help.
Finally, trust your little person. If they have been screen-free for the past year(s), they probably have some ability to entertain themselves. Sure, that ability will likely not click in during the time you need it most (when putting the new baby down). However, they are probably capable of coming up with some ideas of how to entertain themselves when you are tied up with the new baby. Involve them in this planning process.
Give Yourself a Break
I think it's a lofty and great goal to attempt to stay screen-free or screen-limited when a new baby comes along. However, the most important goal is to stay sane and give everyone some time to adjust to this big, new life change. If you can stay screen-free or limited, great. If you can't, it's not the most important thing. It's a higher level goal that you can come back to when things settle down. Most importantly, Congratulations!
You might be interested in this article about 7 Surprising Tips to Promote Positive Sibling Relationships.
Join The Revolution
Sign up to have great articles like this one sent right to you in our Screen-Free Parenting weekly recap email.
This post contains Amazon Affiliate links for your convenience. If you choose to make a purchase, Amazon pays Screen-Free Parenting a small referral fee at no additional charge to you.
** Our awesome Teepee was provided by the small family business (teepeejoy.com) that makes them in exchange for an honest review. As always opinions are my own.