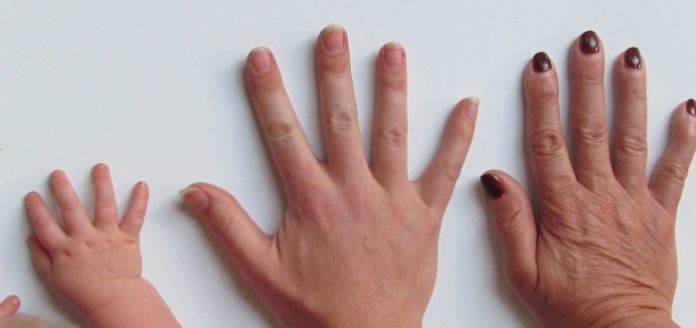 This blog is about Screen-Free Parenting on the surface. In reality, it's a cultural critique of current parenting trends and even more so, how our society regards and treats children. The inundation of technology is just one of many issues. Our society is rather unfriendly to children and practices towards them seem to have developed in spite of child development research. I hope this blog improves your parenting lives, but also your lives in general.
I don't hate screens. I do think they are over-utilized and utilized incorrectly for children. One way in which I am a proponent of screens is the way children can use them creatively. Firstly, I do not mean by using a painting or drawing program. Using a program created by someone else is rarely creative. One of the first ways a child can use a screen creatively is by taking pictures of making videos. In fact, the first type of video I allowed my children to watch was a home movie.
Reclaiming Old-School Home Movies
Home movies have so many potential benefits. When we watch them together as a family, we engage in autobiographical recollections (discussing the event, what we did, how we felt). This type of conversation with young children can improve their memories and perspective-taking abilities. It also allows us to feel more connected as a family. We often discuss things we liked about a particular event or vacation and what we want to do next time.
In order for this to take place, you need to have the screen as far away from you as possible. I am not a fan of technology interactivity for young children. Swiping from picture to picture or video to video on a phone or tablet literally brings the technology between you and your child. Put the video on the television, across the room and sit close to your child. This is also easier on the eyes and the posture.
Using Technology to Create
In our personal use guidelines, we discuss that our perspective on creation via screens is that it is a good thing. We have already started to have our five-year-old daughter take pictures with a real camera. It's fun to teach her about lighting and framing a shot. Our children know we take we take a ton of pictures and videos and we love creating home movies for memory's sake.
A Mother's Day Video
I enjoy watching my children grow and develop. Holidays offer a great opportunity for some photos or videos to serve as a benchmark. I like "interviewing" my children before the first day of school or on New Year's Eve. I envision I will one day edit it into a long video of all their first days or New Year's Eves.
I will be celebrating Mother's Day this year in a similar fashion. I am going to interview my two children about their grandmother on video and burn it to DVD as a gift. One of the many cultural critiques we have is our consumerist culture. We like to make things for our children's gifts and for others. Ideally, they are still useful and meaningful things. For example, we built our kids a giant dollhouse for Christmas this past year.
I am hoping the DVD is a fun thing for her to watch this year and in years to come. If you don't have a DVD burner or are now down to the eleventh hour, simply shoot the video on your phone and share it digitally. After asking the kids some questions, I may turn the camera on her own grown children for some reflections on their mom too. Here are the questions I will be asking my children on camera in preparation for Mother's Day"
Who is grandma? Tell me about her.
What is her favorite color? What is her favorite food?
How do you know she loves you?
What does she like to do with you?
Do you know what grandma did for a living?
If you could do anything with grandma, what would you want to do?
What does grandma do when you are not with her?
What do you do that makes grandma laugh?
What do you do that makes grandma proud of you?
Screens Are Not the Problem
See, I don't hate technology. I am using it to create my Mother's Day gift! In many cases, it's not screens that are the problem, but rather the developmentally inappropriate ways in which we (over-) use them with children. There are some great projects that can be enhanced by technology as your children grow. So, even though I honestly prefer my old-school instant film camera, I will never give up my camcorder or digital camera.
Join The Revolution
Sign up to have great articles like this one sent right to you in our Screen-Free Parenting weekly recap email.
*This post contains Amazon Affiliate links for your convenience. If you choose to make a purchase, Amazon pays Screen-Free Parenting a small referral fee at no additional charge to you