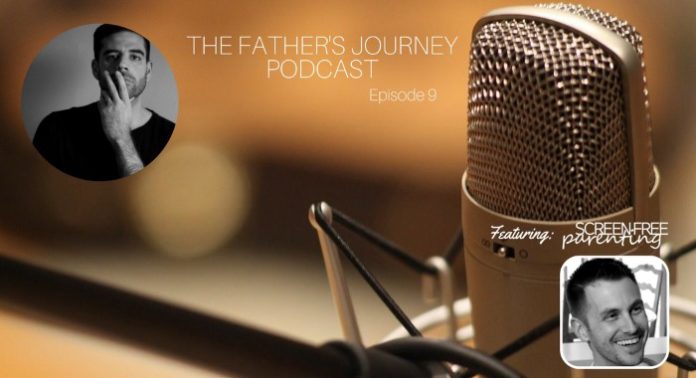 At Screen-Free Parenting, we love parents that are dedicated to being great parents. If you follow our site, congratulations, you automatically are a member of this club. John Wolcott from The Father's Journey Podcast takes the continuous improvement approach to another level. He started The Father's Journey Podcast to push himself and to serve as a resource to help fathers navigate their own journey through fatherhood. His raw and unedited conversations with real dads reveals philosophies, tips and tricks that are helpful to any parent coming into their own. Parenting is a job that we all grow in to and his podcast is an excellent companion along the way.
John and I recently sat down to discuss our experiences fathering young children. We get into the obvious stuff: navigating screens and the simple joys of parenting screen-free, but listen to the end to find out the one thing I would place in every kid's hands instead of a screen.
Check out our discussion below and follow John on Twitter and subscribe to his podcast on iTunes.